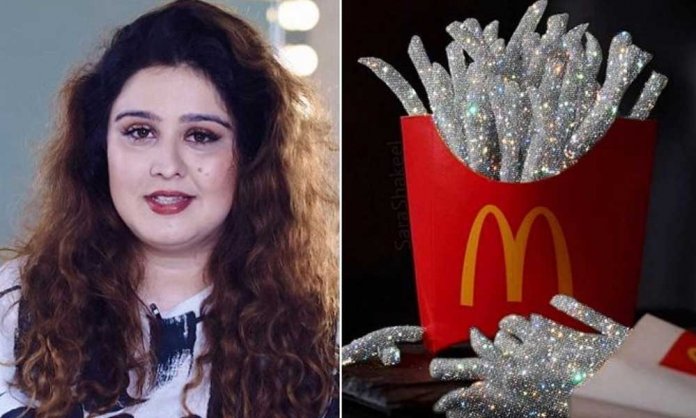 Not everyone has the courage to bid farewell to a stable job and start a career with no telling what the future holds.
One brave soul who put her medical career behind to start it as a glitter-artist is Sara Shakeel.
This Pakistani artist graduated from cosmetic dentistry field and shot up to fame with her #glitterstretchmark campaign which promotes body positivity.
Sara's work was also shared by the popular international airline Emirates who took it to their official Instagram account to praise the artist for an outstanding job she did with one of their aircraft.
Forbes has also featured her for emerging work in the field of art. It would not be wrong to say that she is making waves and has become an inspiration for newcomers.
If you are a fan of shimmer, glitter, shiny gems, and rainbows you really need to see her work!
Here are some of Sara's creative artworks:
The Legend of Maula Jatt Sparks War Between Vasay Chaudhry & Imran Khan's Nephew
During her interview when asked about what drives her passion, she said:
God, memories and whatever I lay my eyes on. My art is either a story I want to live for myself, something I have witnessed or a life I WANT to live, emotions play a major part in my work. I am in a habit of giving my heart to any piece I create.
When asked why she uses diamonds in her artwork, she said:
Crystals and diamonds are my mediums of looking through this world! Bright, shiny, valuable and something to be taken care of, you must have noticed how I add crystals and diamonds to the most ordinary objects of everyday life.
When asked what's next for her, she said:
Lots of collaborations! And I really want to move somewhere I can be inspired on a daily basis! Maybe Los Angeles, New York, Paris, Florence…
Read Sara Shakeel's complete interview here.
Stay tuned to Brandsynario for more news and updates.