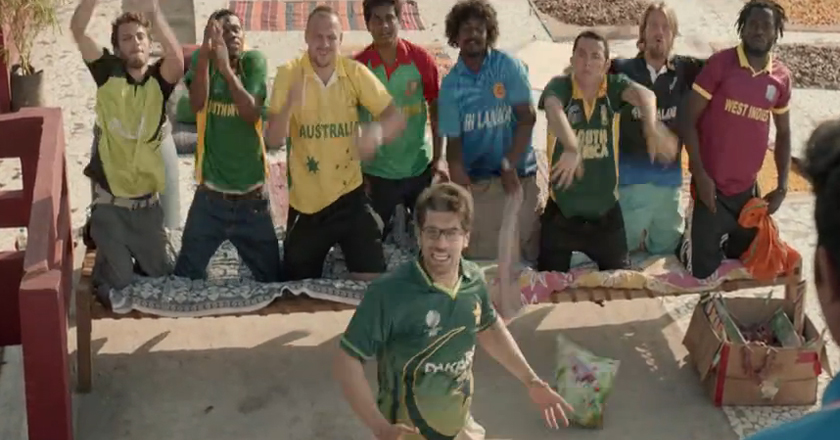 It's India against the world now!
What started off as a fun jibe at the Pakistan cricket team by Star Sport, the #MaukaMauka ad has turned into a full-fledge war against all cricket teams.
Having won all matches in the first series of ICC World Cup 2015, India has cruised its way to the quarter finals, with their first match against Bangladesh being held right now.
With each upcoming match, the Star Sports #MaukaMauka team came up with a new ad that showed the disappointed Pakistani supporter changing tunes and waiting for India to lose a match against any cricket team. Having lost all hope, the Pakistani fan finally dons the Indian t-shirt during the #INDvWI match.
The infamous Pakistani fan continued to support India during the #INDvIRE match to ensure Pakistan's opportunity to enter the quarter finals. With Pakistan finally starting to win, the Karachi guy went back to supporting Pakistan.
However, with the beginning of quarter finals, the #MaukaMauka ad has declared war against all cricket teams, with renowned actor Sanjay Mishra, leading the Indian side and the Pakistani fan, leading all others. The Indian supporters are seen challenging all cricket teams by ridiculing others and self-praising themselves.
Watch the ad here:
In response to these ads, Bangladesh has released their own set of #MaukaMauka ads that show they are better than Indians and treat cricket as a gentleman's sport.
Indians are all proud winners for now, let's hope they don't turn to sore losers once their winning streak ends.