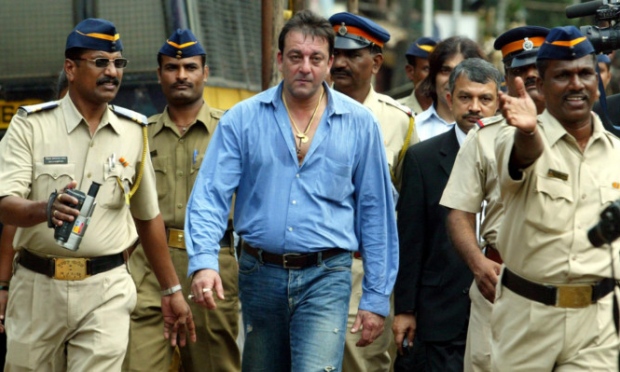 Bollywood actor Sanjay Dutt, who was imprisoned for his involvement in the 1993 Mumbai blasts serials is likely to be released from Yervada Jail on March 7, 2016. The sources revealed that the actor will benefit from a 105-day remittance because of his good conduct in the jail.
Read More: Munna Bhai 3: Sanjay Dutt to Return in Hilarious Role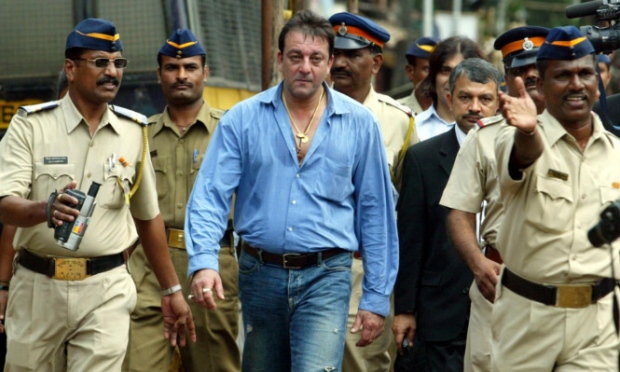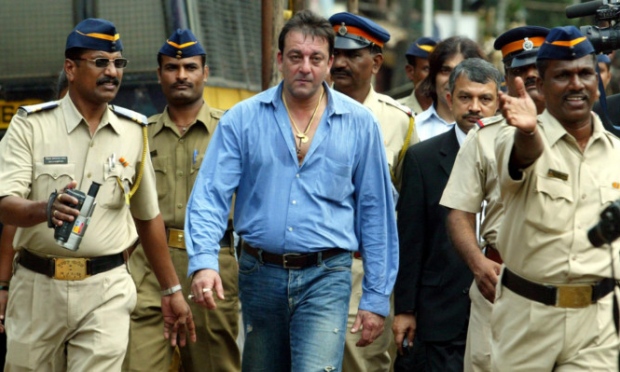 Sanjay Dutt was given a verdict for an imprisonment of 5 years for his involvement and possession of weapons in the 1993 Mumbai blasts serials. The verdict also explained Sanjay Dutt's stance that the possession of weapons were to protect his family during the extreme riots taking place after the demolishment of Babri Masjid in 1992.
Read More: 8 Upcoming Bollywood Biopics You Must Watch!
The Supreme Court's verdict released earlier on Sanjay Dutt included 42 month jail period, but in the year 2013 the court reduced the jail time to five years of imprisonment. Currently, Sanjay Dutt has been serving his imprisonment in Pune's Yervada Central Jail.
The sources revealed that the supposed 105 days of remittance which is to be issued for Sanjay Dutt's exemption in jail time is still in process to be cleared by the Maharashtra government. A senior official from the home department, talking about this lead said, "Going by this, Dutt will be out of jail by February 25."
Read More: Did You Notice Anushka Sharma in Sanjay Dutt's Lagay Raho Munna Bhai
Meanwhile, the Maharashtra jail manual disclosed that apart from furlough and parole, every prisoner gets 30 days of remittance for his good conduct. Sanjay According to the court's verdict, Dutt's actual imprisonment release was in November 2016, but due to his good conduct in jail, the actor is likely to be granted with 105 days remittance.
It is pertinent to know that clearance for his early release was deferred because of the two-day delay made by Dutt in returning to the jail after he was granted a 14 days furlough in December 2014.