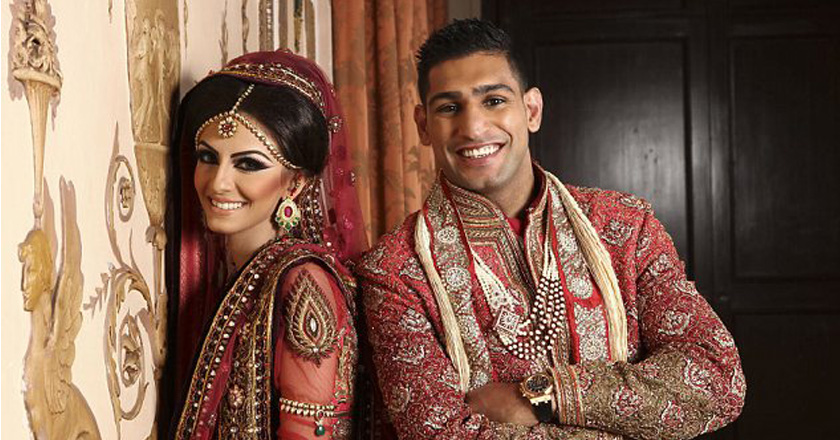 By Nida Mokhtar
Pakistan's renowned brands Sana Safinaz has announced  Faryal Makhdoon as their overseas brand ambassador. 
The designer duo posted a picture of Faryal, Internationally acclaimed British boxer – Amir Khan's gorgeous wife on their Facebook page. Sana Hashwani and Safinaz Munir asserted their urge and excitement to work with this diva.Despite the fact that she is pregnant; she managed to grab this title in her basket. 
Faryal's style, beauty and her marriage the famous boxer of our time has made her a style icon and a celebrity. Faryal has flaunted eastern attire on many occasions. She knows exactly how to add glamour quotient to traditional outfits. It would be interesting to see this beauty in Sana Safinaz's signature style.
Sana Safinaz has substantial international clientele. It is because of this increased demand they are about to launch their online store. They have a number of outlets in Pakistan, but internationally, they seek the shelter of different stores to stock their products.
From London to California, Manchester to Ontario and Dubai to Delhi, they are spreading the charisma of Pakistan's fashion and style everywhere. In this scenario, declaring this charming lady as an overseas brand ambassador would give a good hype to the brand.