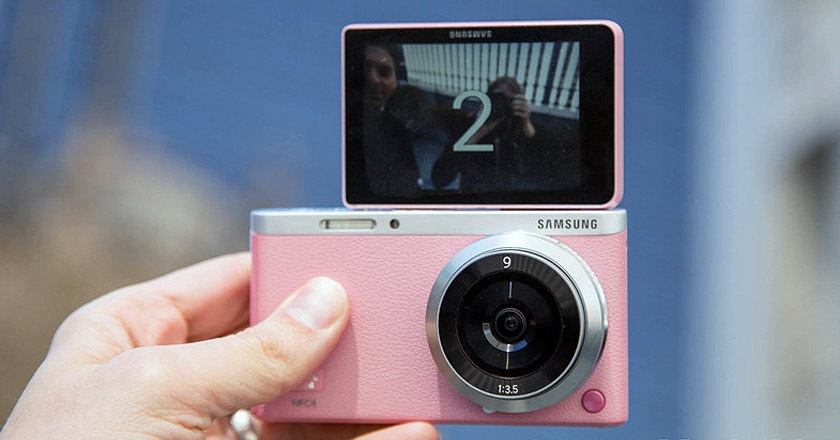 From the extravagant Oscars' night to our bathroom mirrors, the Selfie craze started a few years back and is still going strong.
Korean tech giant Samsung has taken care of this rising trend with its latest NX Mini, that is not only an easy to carry gadget with high resolution camera and ultra HD results, but is also so tiny in size that Samsung has to create a customized lens system to suit the product.
According to Samsung, NX Mini will be inroduced with three different lenses, including 9 mm, 17 mm and 9-27 mmmaking the camera one of its kind.
NX Mini Camera has a special feature for the selfie lovers like our very own Ellen, allowing its customers to use a 180 degree rotating display screen which shows one's exact self image.
The camera is actually quite flirty (in a nice way), allowing you to take pictures by simply winking at it.
Though NX Mini might be mini in size but be assured, "tiny" is not the word to describe this little guy, just to make you believe what we say here, have a brief look at its specs:
20.5 megapixels camera
Able to shoot videos at 1080p at 30 fps (H.264)
Runs Tizen OS
Faster auto-focus
A 180 degree flipping LCD
Wi-Fi enabled
Easy sharing options
Faux leather covering
The cam is now available for sale, priced at PKR 49,000 (approx. $499) making it a nice deal for such a high tech combo, so don't wait and grab your selfie camera now!