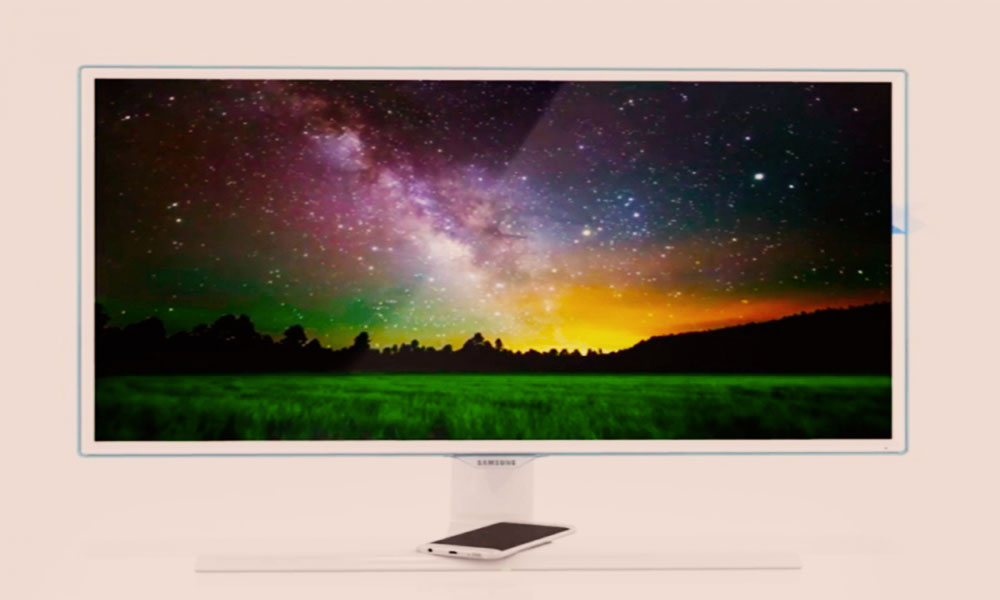 SE370, the new monitor unveiled by Samsung, has been proclaimed as the world's first monitor that would charge a smartphone without any wires.
The monitor comes in two sizes, 23.6 inches and 27 inches and will have an ultra-narrow bezel, a semi-transparent blue finish, and a white gloss body. Using the Qi wireless charging standard, the users can place their phones on a circular wireless charging area on the base of the Television. Upon doing so, the phone will begin charging automatically, paired with an LED light to show that it is working as it was intended to.
Read More: Samsung Releases Bended Television Series at CES 2015
Apart from the wireless charging feature, the monitor also claims to have an eye-saver mode which is known to reduce the blue eye effect which decreases the strain on eyes and sleep problems. However, the wireless charging feature will only work on a selected number of phones, some of them being Samsung Galaxy S6, LG G4, and iPhone 6/6Plus.
Read Also: Samsung Introduces Galaxy A8: Slimmest Smartphone Ever
The introduction of this monitor can be also be linked with the fact that Samsung's Monitor sets have recently incurred no valuable growth and this added feature would also jump-start the sales of Samsung's new cell phone range with the wireless charging feature enabled.
The SE370 also utilizes AMD FreeSync technology, which will smooth out the frame rate and also minimize input latency and lag while gaming. That is, provided you're also using an AMD graphics card.
"Technology should support, not interfere with, active lifestyles. Our customers increasingly rely on mobile devices to obtain information and interact with others; so by doing away with the clutter on their desks, we are helping them to use their mobile devices in a smarter way," said Seok-gi Kim, Senior Vice President, Visual Display Business at Samsung Electronics.
Although there is no confirmed release date and pricing for the SE370 at the moment, we can all patiently wait in the coming months for Samsung to surprise us even further with its innovative ideas.