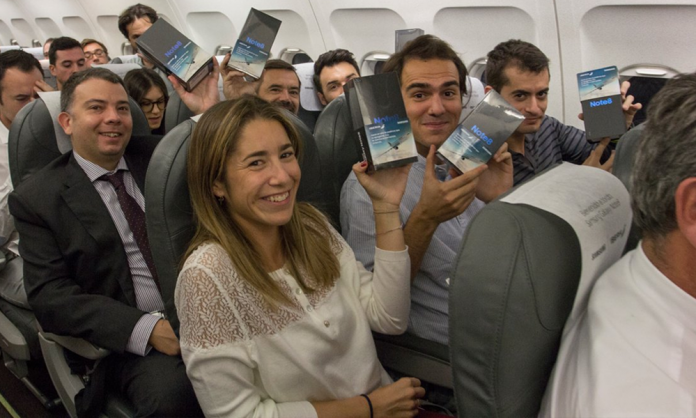 Talk about surprises! Around 200 passengers aboard a plane were surprised with a free gift by Samsung, and not just any gift, those lucky flyers got a hold of the new Samsung Galaxy Note 8!
The passengers were travelling late night from La Coruña to Madrid, and a free Note 8 is the last thing they had expected to come across for sure! This was not just a random campaign by the company.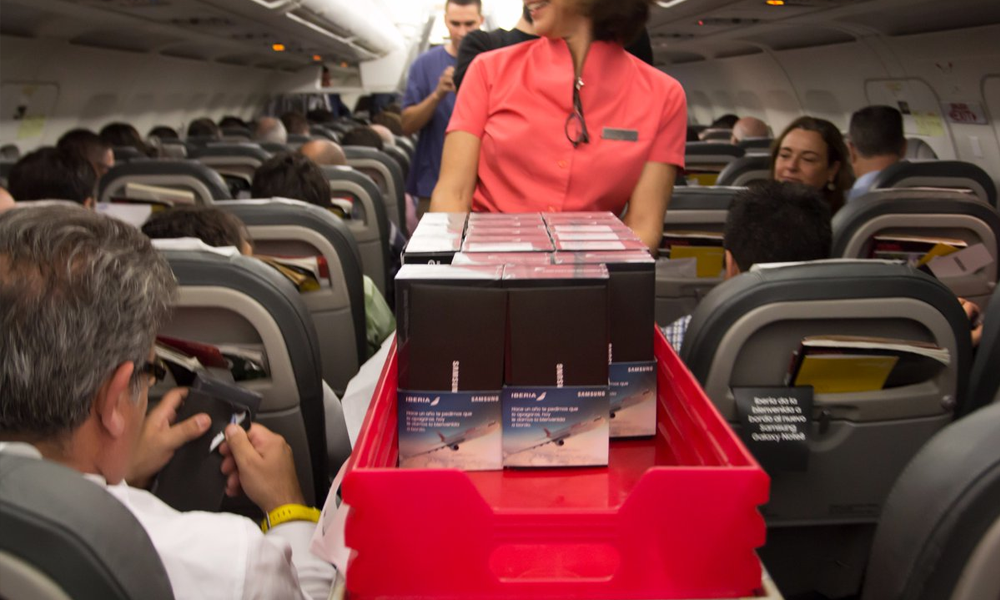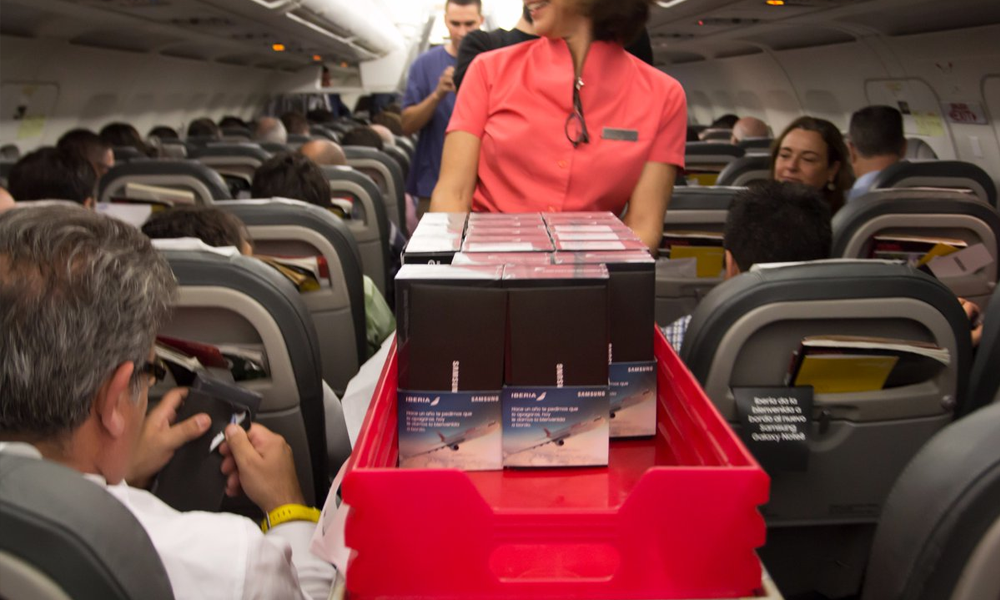 Earlier, due to the faulty batteries in the Galaxy Note 7, the handset was banned from being carried or aeroplanes to avoid explosions and unexpected situations which could have risked the lives of hundreds of people on the flight.
The box carried the following text: "A year ago we asked you to turn it off, we welcome you today on board".
Gran publiacción en estos momentos #note8abordo con un #Note8 @SamsungEspana de regalo para cada sorprendido pasajero del vuelo @Iberia 0514 pic.twitter.com/YO6UQlYM7X

— Javier Piedrahita (@jpiedrahita) October 23, 2017
¡Hay selfies que rebosan sonrisas! Mucha emoción entregando los #Note8abordo a todos nuestros clientes del IB0513 de hoy ✈️📱 @SamsungEspana pic.twitter.com/KYmS0tZYp2

— Iberia (@Iberia) October 23, 2017
We hope Samsung does something like this for Pakistani fans sometime soon too!