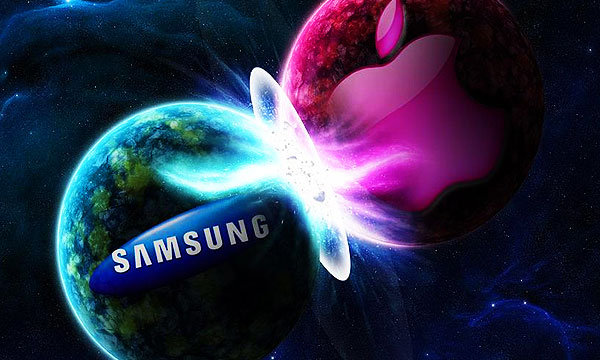 With the entry of Chinese mobile phone companies in the market, South-Korean giant, Samsung, is forced to lower its smartphone prices and reluctantly, accept lower profit margins to retain its market share.
Samsung's Galaxy smartphones range has been a hit for four years now, creating some tough competition to its ultimate competitor, Apple. However, as newer Chinese smartphone companies, like Xiaomi Inc and Huawei Technologies Co Ltd, enter the competition, Samsung is forced to rethink its pricing strategies.
Read more: Apple Reveals $220 Billion Cash in Hand More Than Samsung's Whole Market Worth
To survive the cut-throat competition and retain its market share, Samsung will be forced to slash its premium smartphone prices and accept lower profit margins.
The main reason behind the popularity of lower to mid-end range smartphones by Chinese companies as compared to high-end Samsung phones is the usage of the same operating system, i.e. Android, in all the phones.
Since the software for all smartphones has been the same for a long period of time now, the improving hardware of lower and mid-end range Chinese smartphones have given a competitive edge to the latter, due to low pricing.
Watch Video: Apple iPhone 6 vs Samsung Galaxy S6 – Waterproof Test!
Last year in the second financial quarter, Samsung enjoyed a 15.5% profit margin on the sale of its premium smartphones. However, this year, for the same financial period, the margin has fallen to 10.6%, as reported by Reuters, in spite of the launch of the highly anticipated Samsung Galaxy S6.
While Apple also suffered a shortfall in its sale last year, industry experts still believe that the company would be able to earn 90% of the smartphone industry's profits.
Read more: Samsung Beats Apple For Top Smartphone Sales
Even with Samsung's new strategies, Apple has no competition from the South Korean giant on the basis of hardware unless there is some sort of technological breakthrough on the part of Samsung.
As part of its new strategies, Samsung has announced last week that it will cut down prices for its latest flagship phone, Samsung Galaxy S6, to boost the sales for the next financial quarter. The strategy is already in place in South Korea where the price for Samsung Galaxy S6 was slashed by USD 85.46 last month.
Read more: Fawad Khan to Launch Samsung Galaxy Note 5 in New York
The South Korean company also plans to launch and sell more competitively priced lower and mid-end range smartphones.
With the smartphone market expected to grown from USD 276 billion last year to USD 315 by the year 2017, as per Nomura forecasts, Samsung might still be able to survive based on economies of scale.