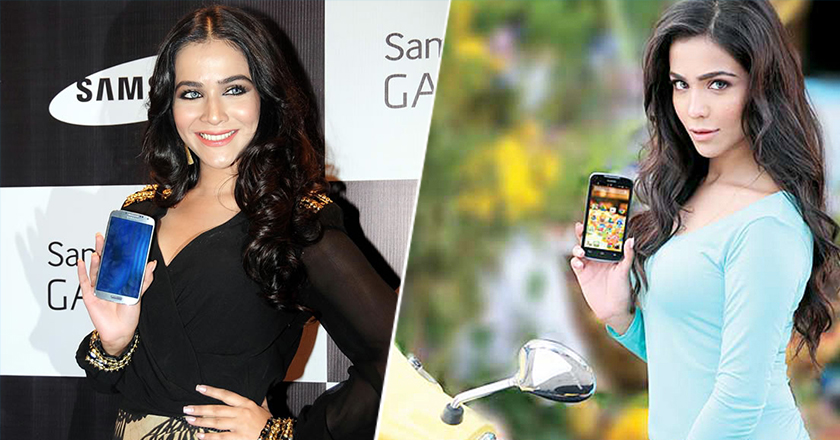 Oops! Looks like someone at Samsung Pakistan made a big mistake while naming its brand ambassadors for the glittering Galaxy S6 & Galaxy S6 EDGE launch event!
Humaima Malick, who is currently representing Huawei Pakistan, was mistakenly named as the brand ambassador for Samsung Pakistan, reported ProPakistani.
In a statement to ProPakistani, Huawei Pakistan said, "We will respond to Samsung's this bit by launching a better phone than S6, the Huawei P8 in near future."
While it's true that the actress was previously signed with Samsung, Huawei stole the sultry actress in the October of 2014 and has been appearing in a series of Huawei smartphone ads.
Apparently Samsung forgot this and used Humaima's name in the launch press release. Even worse, Humaima was not present at the Galaxy S6 launch, leaving everyone to wonder why she was even named in the list of attendants when she wasn't at the event at all?
Huawei is naturally not happy with the situation and stated that it condemns anyone using its brand ambassador's name.