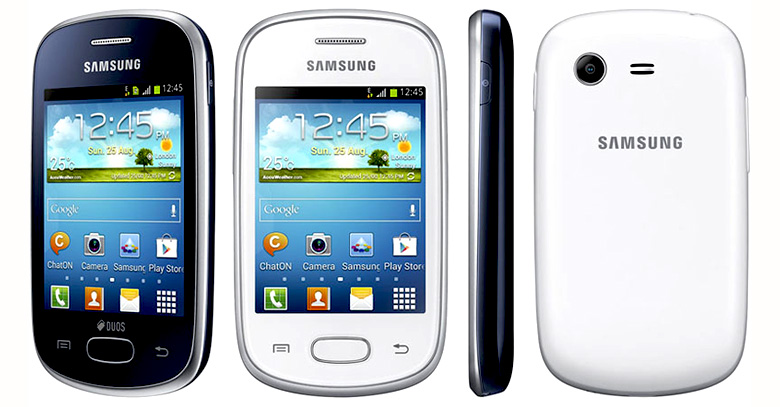 By Rasheeda Sohail
Galaxy Star is the cheapest Android phone from a reputable company like Samsung.  The most unique aspect of the phone happens to be its features that may not be the most exquisite in terms of quality but do get the job done.
Most phones use redundant technologies but this phone has Jellybean, the latest addition in android technology.
Galaxy Star has good battery life of up to 14 hours and features a 2.1 megapixel camera. In poor light the images and video are not going to have a very impressionable output. This could be covered up with the many photo editing applications available.
Another important feature is the ease with which Gmail, Facebook and IM work on the phone. At such a low price the applications and their working seems like a fair bargain.
The presence of Jelly Bean makes it easy to keep a check on the most popular application but the problem only arises when using navigational applications, due to absence of GPS service.
The phone has a simple interface that gives it a subtle look. The screen is small but in terms of colours it is quite adequate. The outer covering of the phone is made of glossy plastic; there is an added plastic frame with faux metal finish around the screen and a small ring around the camera. It has a far superior finish than the phones sold by local OEMs.
The browser in the phone does not work fast enough which is bothersome for the users expecting a faster browsing experience in general terms. It supports multi-tasking but the RAM space which means that apps running in background are eradicated to create room for the active apps.
The screen resolution is not effective when viewing texts in the applications and low in terms of viewing minute texts.
On the whole Samsung has given the android market an affordable phone which has certain flaws but the benefits are still there.