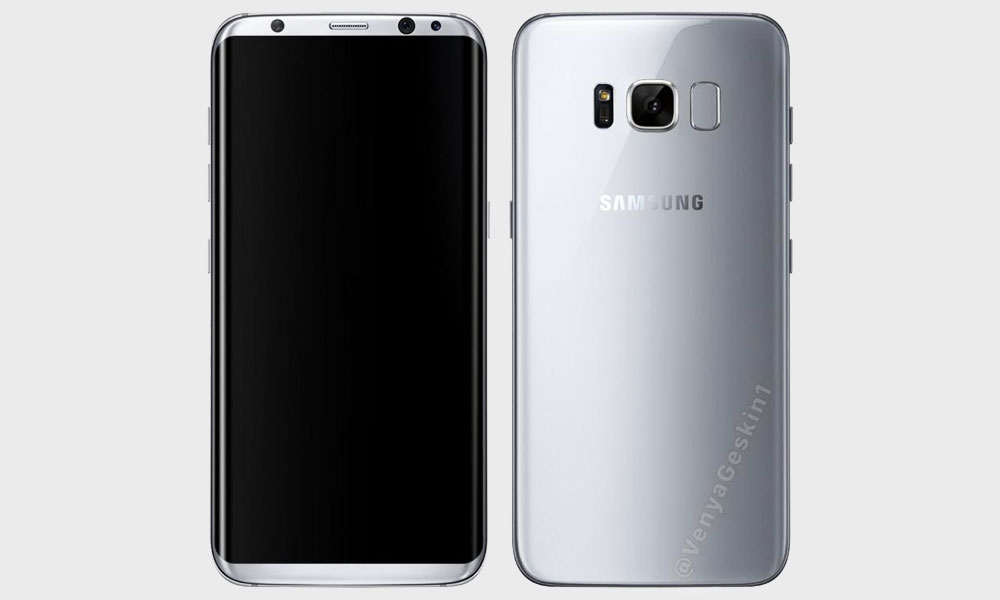 585 views
Samsung Galaxy S8's new leaks show us that the set has been upgraded with new features we usually do not see from the company.
The Galaxy S8 is Samsung's first flagship of 2018 and is a direct competitor to Apple's iPhone 8, which is expected end-of-the-year.
These features can be divided into 3 different headings as followed:
1. No Physical Home-Button
That's right! According to the image leaked on social media, it seems as if Samsung has ditched its physical home button and has decided to go with touch-screen buttons instead! It is being predicted to look like this: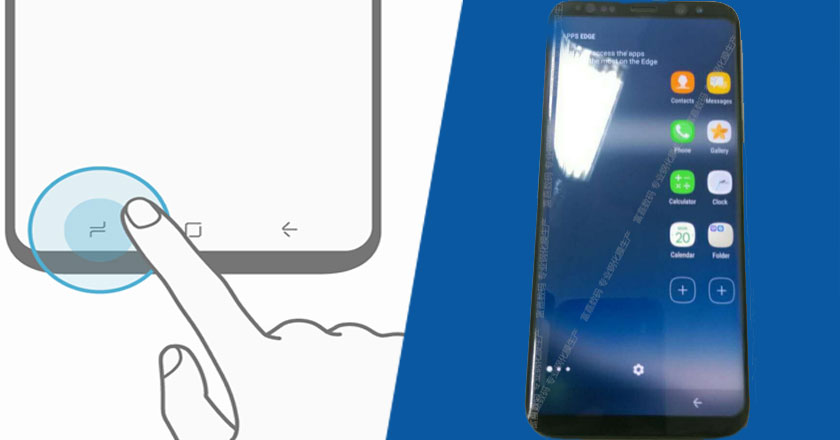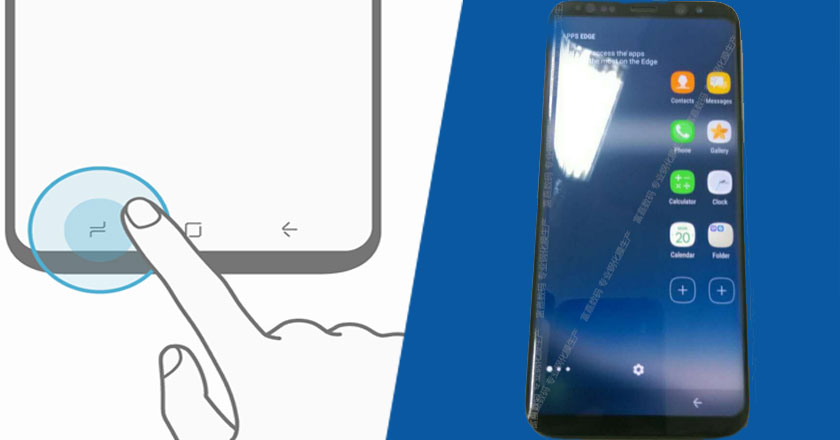 China protective film manufacturers exposure Galaxy S8 pic.twitter.com/8VOXpikUsc

— Ice universe (@UniverseIce) February 21, 2017
We can see a tip highlighting the multitasking key for some reason, along with a square-ish home key, and a back key to the right – which is the typical order for Samsung sets.
A tiny amount of bottom bezel shown on the phone can also be seen.For what it's worth, these depictions of what can only assume is the S8 match one found separately by Sammobile in the Samsung Secure Folder app
For what it's worth, we can only assume is the S8 match one found separately by Sammobile in the Samsung Secure Folder app yesterday. The design of the back key was seemingly confirmed in a leak of the S8 earlier today, so this is almost certainly legit.
2. Fingerprint Sensor
Samsung, if the leak is accurate, has introduced a fingerprint sensor to its upcoming flagship, Samsung Galaxy S8. It looks something like this: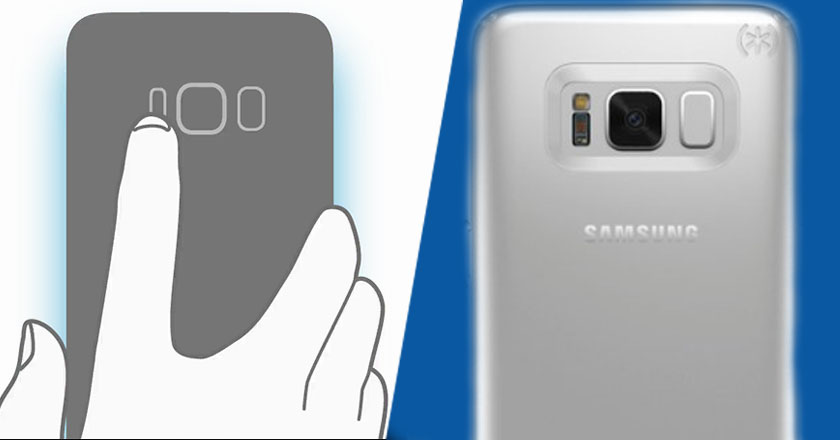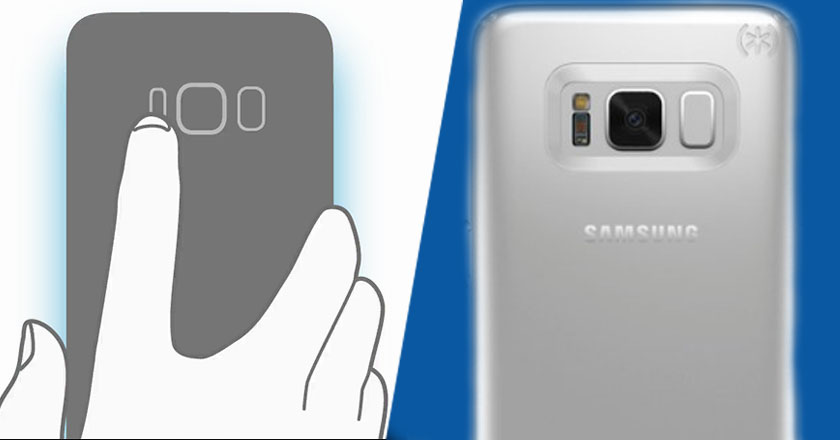 It's never too early to start shopping for cases for your next phone(s). pic.twitter.com/pFzYtmauxv

— Evan Blass (@evleaks) February 18, 2017
Whereas most phones with rear-positioned fingerprint sensors place them in the center and below the camera (as seen on the LG G6, which is the lower phone in the image above) for better index finger reachability, the S8 seems to place it much higher.
However, considering that the S8 is similar to the S7 or 7 Edge in looks, and in dimension, it will be a bit difficult for the user to reach the sensor. Also, there's a greater chance that you'll miss and touch the camera and smudge up its lens with your greasy fingers.
3. DeX Doc

From this image, we can pick up a couple of different elements going on. The pic confirms on-screen navigation keys and that tiny bottom bezel. And finally, we get a very basic look at Samsung's dock for the S8, which will give it a desktop-like experience similar to Windows Continuum. Samsung reportedly plans to call this feature "DeX."
According to VentureBeat, Samsung plans to unveil the Galaxy S8 at a March 29th event in New York City, launching the device in two sizes a month later on April 21st.
Whereas AndroidPolice says it flips open to dock your phone, with an HDMI connector at the rear. Supposedly it's actually pretty neat. Whether the actual desktop operating environment will be any good, well, that's anybody's guess for now.
Stay tuned to Brandsynario for more news and updates.