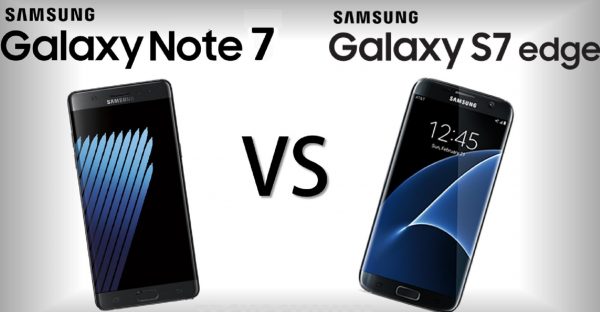 Samsung's Galaxy S7 Edge conquered the Android market for the company since its release in March 2016. Since then, the set has been selling like hotcakes. However, Samsung Galaxy Note 7 is not too far behind with fans desperately awaiting its arrival.
*Samsung has skipped the 'Galaxy Note 6' to unite the numbering across the Galaxy S and Note ranges.
Here are the major differences between Samsung Galaxy S7 Edge and Galaxy Note 7:
Specifications
Display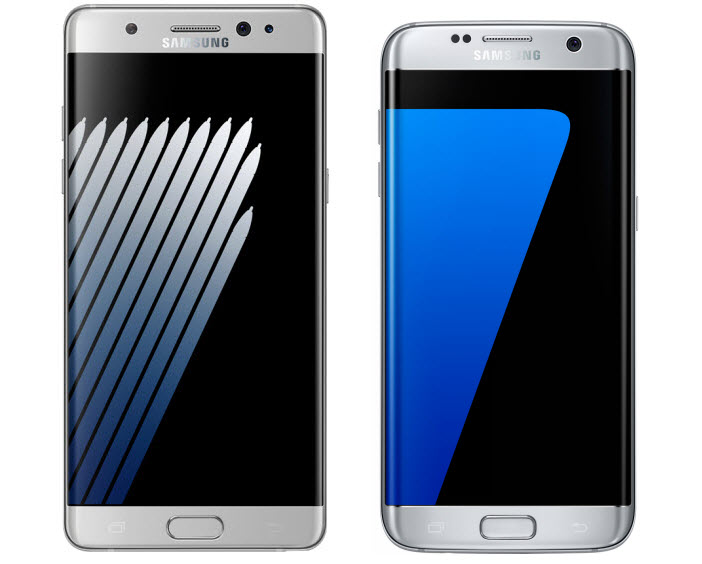 Users and fans will note that there is a very familiar look to the displays of both the sets. Keeping in mind that both have curved edges, there are still many differences in the two.
Samsung's Galaxy S7 Edge has a 5.5-in flat panel with AMOLED display along with Gorilla Glass 4, 2560×1440 pixels (534ppi).
Samsung Galaxy Note 7: Expected to Break Predecessor Sales Says Samsung
On the other hand, The Samsung's Note 7 has a 5.7-in curved panel boasting a Super AMOLED display with Gorilla Glass 5, 2560×1440 pixels (518ppi).
Galaxy Note 7 has a larger screen boasting Gorilla Glass 5, which gives a better resistance comparatively when the set experiences a fall from heights.
Yet, the S7 Edge has more pixel counts per inch. None the less, both sets have displays that will attract users instantly.
Design & Size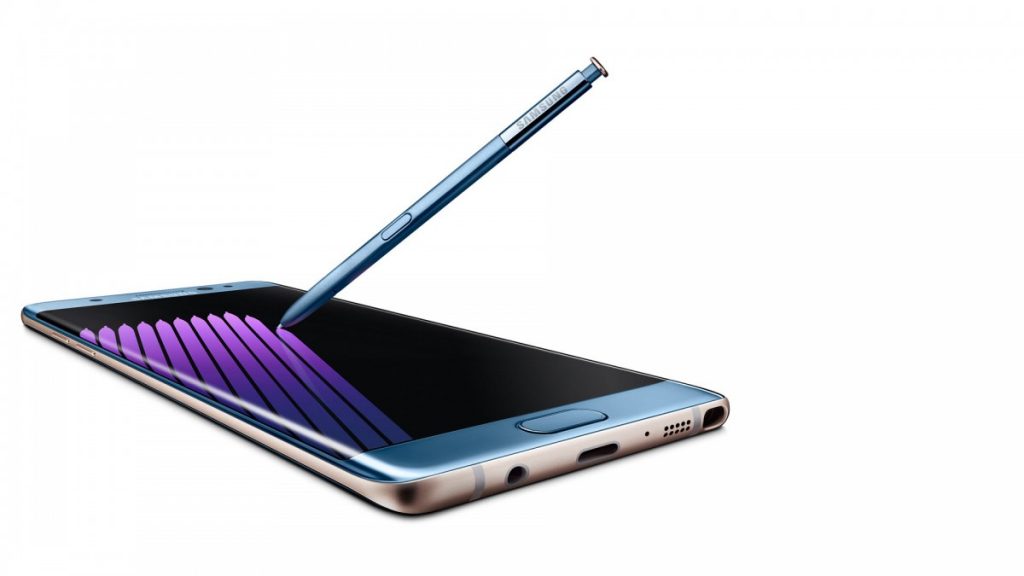 Galaxy S7 Edge has a bit more of an advantage in terms of profitability, due to the size of its slightly smaller display.
S7 Edge is 150.9 x 72.6 x 7.7 mm (5.94 x 2.86 x 0.30 in) and 157 g (5.54 oz) in dimensions and size, while Note 7 is 153.5 x 73.9 x 7.9 mm (6.04 x 2.91 x 0.31 in) and 169g (5.96 oz).
Even though both of the sets are somewhat different in size, they have similarities in their design. Both are equipped with IP68 for water resistance and have the option for expandable storage options. Users can use S Pen support if they wish.
Both phones also boast glass backs for wireless charging along with a core aluminum chassis for high-quality appeal.
Performance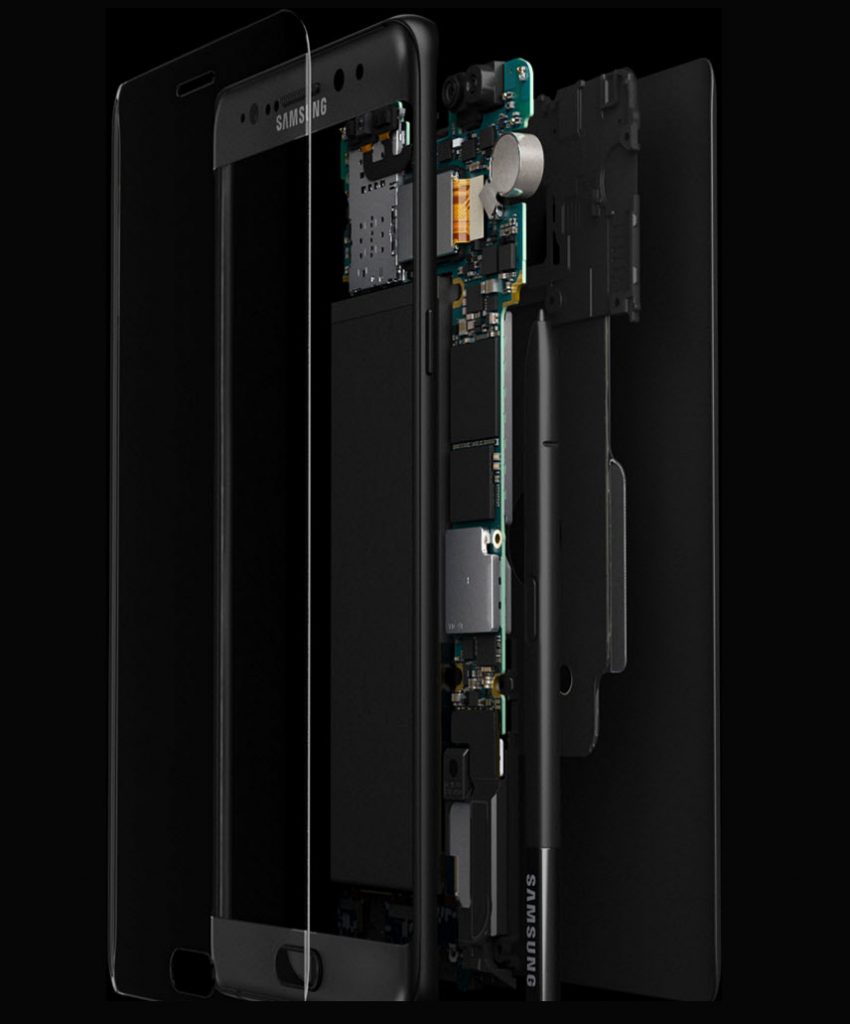 Both handsets are quite identical in their performance. Both S7 Edge and Note 7 (International Version) contain an Exynos 8890 (quad-core 2.3 GHz + quad-core 1.6 GHz CPUs, Mali-T880 MP12 GPU), 4GB RAM.
While the US version of both the sets is equipped with Qualcomm Snapdragon 820 (dual-core 2.15 GHz Kryo & dual-core 1.6 GHz Kryo CPUs, Adreno 530 GPU), 4GB RAM.
Comparing the specifications of other phones currently available in the Android market, it wouldn't be wrong to say that both the sets are dominating the market in terms of being able to perform faster, and better. This is because Exynos gives a slightly better overall performance compared to Snapdragon.
Software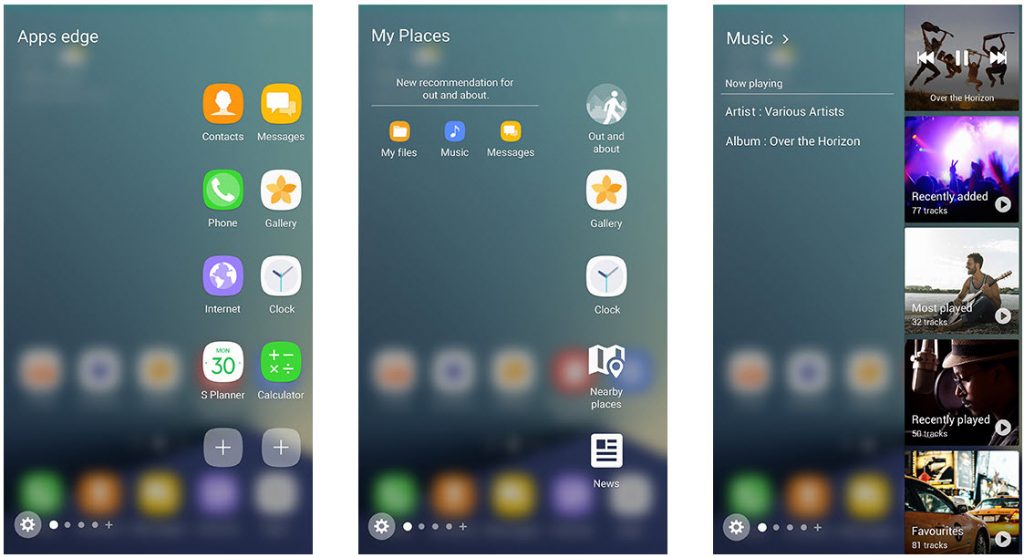 Galaxy Note 7 now has the functionalities of an Edge, because of the new inclusion of an edge display. This was only included in the previous Galaxy Note Edge set but was not added to the Note series. The new function allows Note users to swipe on the screen to bring up widgets and shortcuts.
It even has an S Pen support program to support handwritten notes and for a quick translation, including creating GIFs, making memos, using 4,096 pressure sensitivity, making it accurate like never before.
Features
Iris Scanner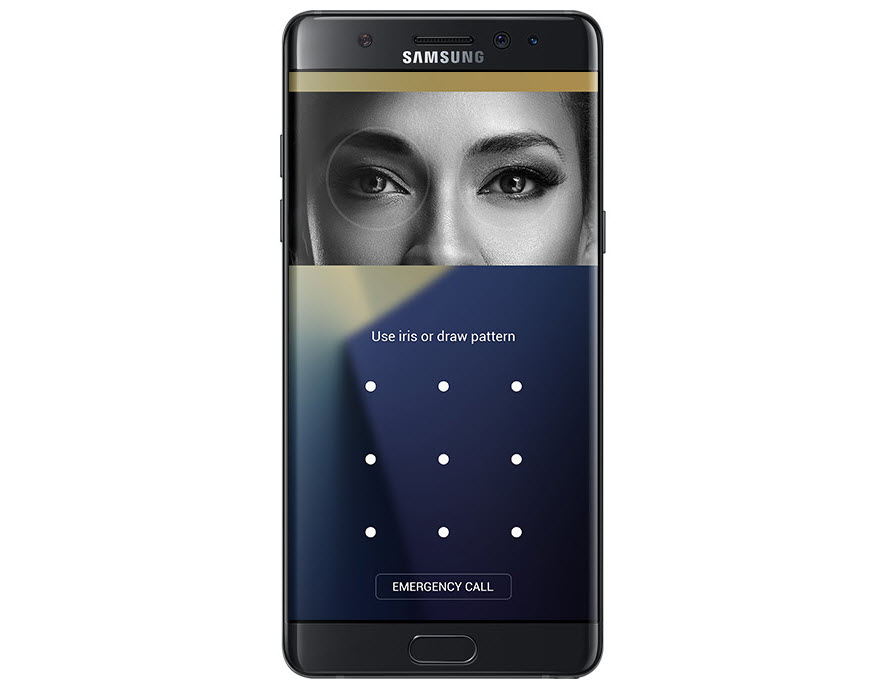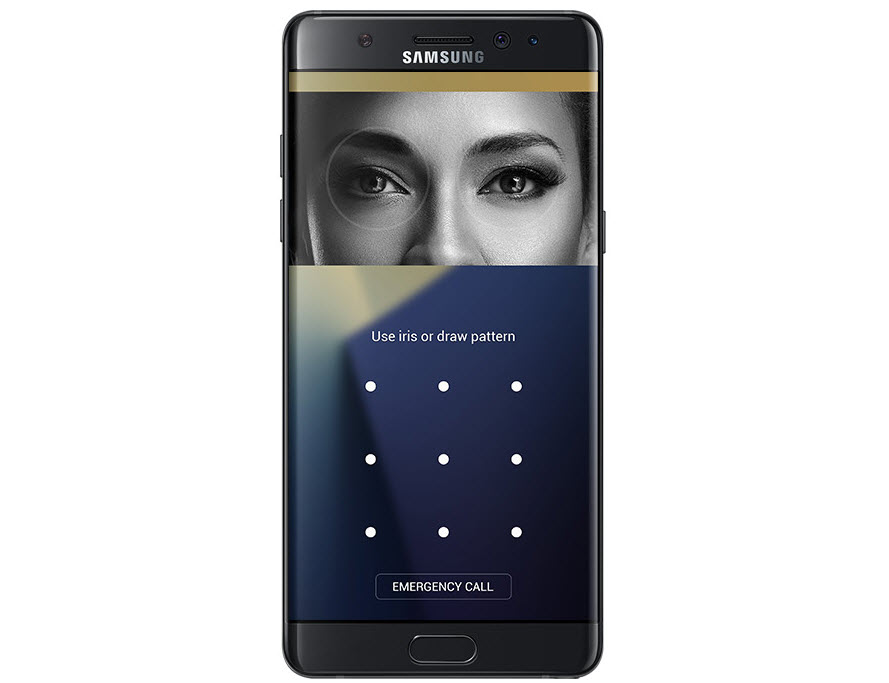 Note 7 took everyone by surprise when it was rumored that the set is said to be equipped with an Iris Scanner. This news was unusual for everyone as there is no other set that has the same feature, as of yet.
The scanner is activated when the set is slightly tilted, at eye-level.  It is a faster and more accurate biometric approach to un-lock the set, and according to Samsung itself, it's 100 times safer and more secure. However, not being used to this new feature is a risk the company is willing to take.
Samsung Galaxy S7 Edge: Best Selling Smartphone of 2016 First Quarter
On Screen Notes
Samsung played it very smart with this feature. Note 7 lets users scribble important notes on the display using the S-Pen even when the set is locked. This is a very handy feature for those who cannot wait to jot down important information.
Price
Galaxy S7 Edge is available is a 32GB base model for RS.63, 699. On the other hand, Note 7 is expected to be released for a price estimate somewhere about 83-105,000 PKR.
Stay tuned to Brandsynario for more updates.