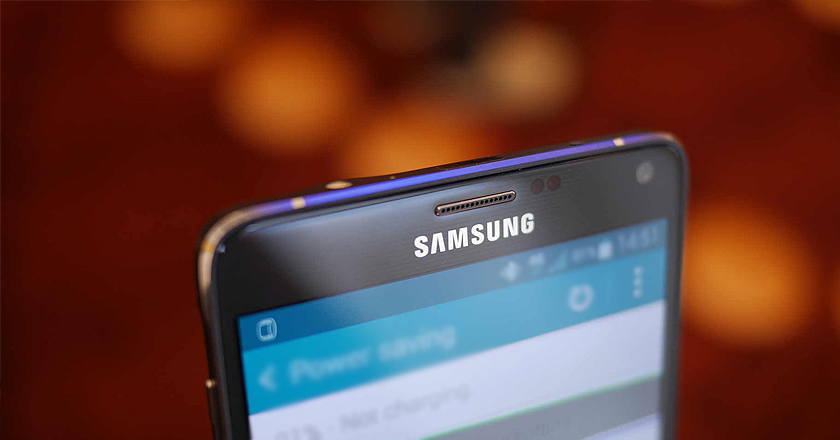 With iPhone 6 already penetrating the market all eyes and concentration of the smart phone enthusiasts are on the next-in-line, Samsung S6
The Samsung Galaxy S6 according to statements of Korean Media is reported to have RAM of 4 GB which is 1 GB more than its predecessor, Samsung Galaxy S5.
Even though there has been no official announcement by Samsung, S6 is expected to be introduced in Mobile World Conference in March and hit the market by April 2015.
The phone will have the latest version of Android, Lollipop and 64-bit processor with 32, 64 and 128GB variants.
The other expected and reported specification of S6 include 5.5 inch display, 20 mega pixel primary camera and 5 mega pixel secondary camera. 
The S6 is also expected to be the trend setter smart phone because Samsung has been   hinting innovation in the designing of its new flagship. It is an attempt to keep the brand Samsung from fading away in the shadow of iPhone.
According to some reports the display of S6 will be a curved and dual edge-like display, a step forward to make the touch screen space 3-D. The duality of the screen will make the interface user friendly for both left and right handed. The edge of the phone will be used to keep themselves update with their most frequented applications. Samsung has already introduced this interface to the customers in the form of Note Edge.
The other allegedly reported features of the interface include; Glance Lighting and color-coded favorite contacts.
It will be a smart move by Samsung to revamp and completely refresh the look of its flagship so that it's able to make its roots grow deeper in the smart phone market of today and tomorrow.