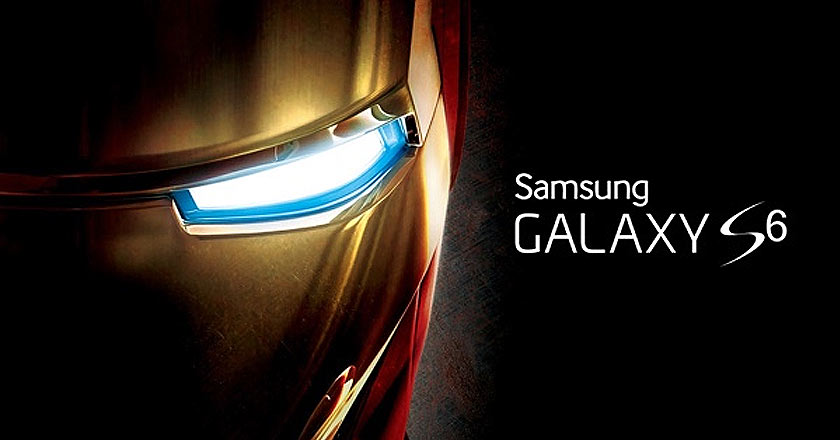 Samsung has teamed up with Marvel to produce the 'Samsung Galaxy S6 & S6 Edge – IRON MAN Edition'.
No it is not a hoax or just a marketing stunt like the Gillette Avengers Razors. This is for Real. Just when we thought things couldn't get more exciting about Avengers: Age of Ultron we presented with this amazing news.
The leading smartphone manufacturer and Marvel have a marketing deal with each other. It should be remembered that the tech shown in Avengers: Age of Ultron is all Samsung designed or made props. According to Korea Herald, Marvel had held a special screening for executives from Samsung.
Young-Hee Lee, the Samsung mobile executive confirmed that the red and gold signature 'Iron Man' edition of the flaghsip Samsung Galaxy S6 and S6 edge will be available in the coming weeks however where it will be available wasn't specified.
It has been hinted that the phone will be released in May or June.
The highly anticipated smartphone edition features the Red and Gold signature color scheme of Iron Man which looks really good and not too gaudy. The smartphone will come loaded with Marvel-themed home screen icons, wallpapers and ringtones.
We hope the voice control and systems are replaced with J.A.R.V.I.S announcing 'you have a call sir' and repulsar beam sound effects for messages. What an amazing feeling it must be.
Samsung has done quite an amazing job with the marketing of its new flagships and this one is not an exception. With the world going crazy over the Marvel live action movies, it is an immensely clever move to capitalize on this trend and increase the already sky rocketing sales of its flagship smartphones.
We hope to see the 'Iron Man' edition Galaxys in Pakistan soon. Get your bucks ready guys!