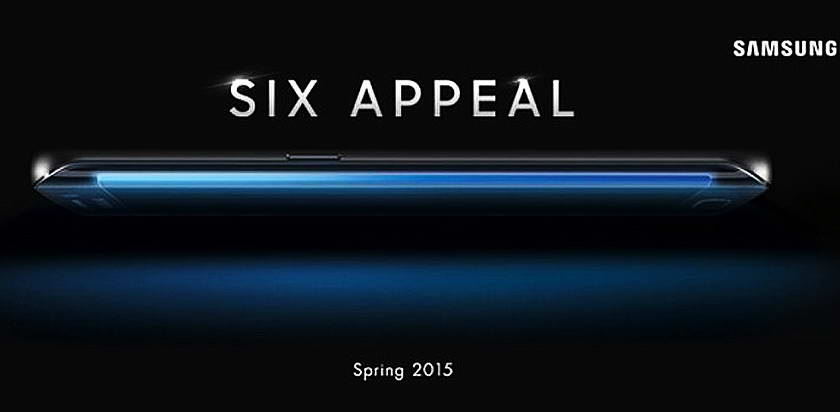 With the date for the release of the new Samsung flagship smartphone looming so close, the hype from rumored specs and features has moved on to leaked prices.
According to an anonymous source via Ars Technica, Samsung is all set to launch two versions of the new flagship smartphone: Samsung Galaxy S6 and Samsung Galaxy S6 Edge.
What's more is that Samsung, who is currently in deep competition and at the losing end, with Apple, has priced the new phones higher than the hyped iPhone 6 Plus!
Both the new phones will be available in three memory storage variants, 32GB, 64GB and 128GB. According to the source, the gross prices, to be paid by carriers, for all versions of both the phones will be as following:
Memory Variant Non-curved Galaxy S6 3 sides curved Galaxy S6 Edge
32GB USD 849 USD 963
64GB USD 963 USD 1,076
128GB USD 1,076 USD 1,189
With a lot to prove this year, Samsung is focusing all its marketing efforts on the curved edge as a competitively distinguishing feature.
However, the same source has claimed that the company is facing manufacturing issues with the curved design and it may not be able to launch the phones in quantities to match the demand.
Out of all the smartphones rolled out by Samsung to carriers, only 30% of them are Galaxy Edge 6, which may be an issue if potential customers are planning to buy them just for the new design.
The yield issue is quite common with a new design feature on the roll, however, with the current do-or-die smartphone market attitude, Samsung would need to iron out the glitch before the smartphones reach the commercial market. Moreover, the new 3 sided curved design will have to be exceptional to justify such high prices by the Korean giant.