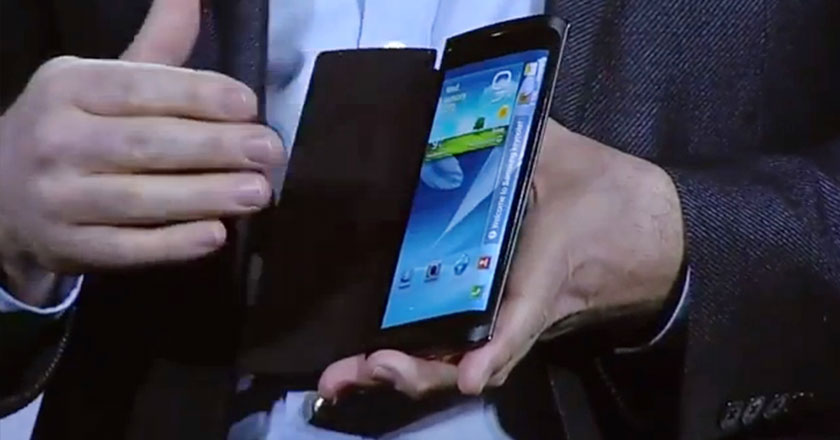 By Hassan Wasti
As Samsung moves closer to unveiling its much awaited handset 'Galaxy S5', people grow restless every day.
Rumors are running wild and expectations have hit the roof. Today, we will round up the most relevant of the rumors going around and try to paint an accurate picture of Galaxy S5 as much as possible.
 Rumours About Hardware
Let's start from the very basics; we know that Samsung has taken a liking of using glossy plastic casing when it comes to their handsets. These casings have incredible detailing and finish which gives the handset a unique look, Galaxy S4 was made on the same lines and so were the previous models.
However, this time around Samsung will shake things up for Galaxy S5  and it might take another route.
Samsung Galaxy SV in Two Versions
As rumors go, Galaxy S5 will be featured in two versions. One of these will showcase S5 in a partially metallic body to give its users a more premium feel, and the other will have the standard casing.
The concept of releasing two versions is an idea that Apple has adopted recently where one version is clearly superior to the other; looks like Samsung plans to play along these same lines as Apple.
The two versions will be named 'Prime' and 'Standard' upon release, prices will be set accordingly.
The Galaxy S5 standard version is a closer match of the previous models. Featuring Octa-core Exynos 5422 processor in line with 1.5 GHz with 2GB of RAM and 16GB of storage, the standard version may sound unimpressive when compared with the prime model.
However, the standard version is slightly better as modifications to Exynos will enable the standard version users to handle programmes simultaneously whereas Qualcomm has still to figure out a better chip for multitasking.
The standard version will come with a 1080p display unlike its counterpart, but it promises a better screen display than the rest of the models.
The Curved Display Rumor
Galaxy S5 has been entertaining rumors ever since Apple came out with its iPhone 5c and 5s, one of these rumors that have been of a particular interest to the people, is the inception of a curved display for Galaxy S5. 
There haven't been any confirmation or even slightest bit of positive response regarding this rumor from our sources, so no matter how much we might like the idea of a curved display this rumor may never turn into reality as far as S5 goes.
Samsung and Qualcomm has been in close contact for a while now, so it is safe to guess that the latest Snapdragon processor will be used in the S5 handsets. Complete with 2.25 GHz supported by 3GB of RAM and 32GB of onboard storage, Galaxy S5 is all set to be an efficient handset. 
The display of Galaxy S5 prime is said to be a treat for its users, S5 prime will pack a 2K display meaning  a resolution of 2560 x 1393. This will surely give a unique touch to the handset.
We cannot promise that all these rumors will be a part of Galaxy S5 but what we can promise is an impressive display of technology by Samsung upon the release of S5.
With everyone enthusiastically waiting for the release we hope that Samsung succeeds in making S5 a lucrative venture.