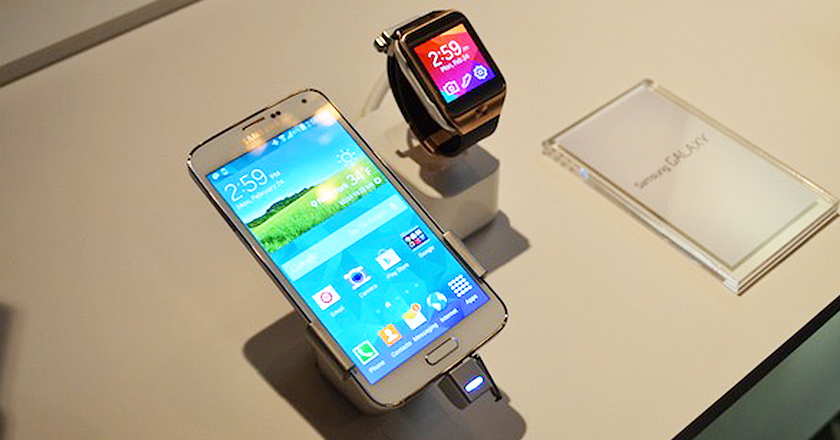 Samsung revealed its Galaxy S5, the most awaited phone of the year, at the 2014 Mobile World Congress.
The next in line of Galaxy series  comes with a 5.1 inches, 1080 high resolution display, with a  finger print scanner and a heart rate monitor to maintain an all time security check, making the phone one of its kind secured device for all types of sensitive information as well.
Samsung Galaxy S5 sports 16 mega pixel camera with a led flash attached, which makes the phone a portable high quality cam at the same time but it can in no way compete with 41 megapixel Lumia 1020.
The phone weighs 145g, much lighter than its predecessors. The screen sharpness has been much increased with an increase in the pixel per inch (ppi), making the display much better than S4.
Galaxy S5 will be getting launched on April 11, 2014 with a bit of innovation and in four different colors, Black, Bronze, White and Blue although the colors are attractive but they are nothing as compared to Nokia's eminent color schemes.