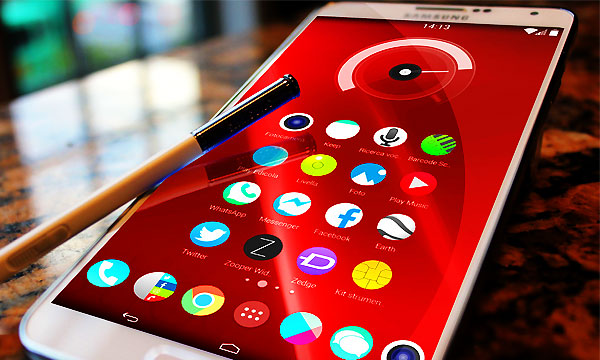 Samsung is now ready to take wraps off its flagship Galaxy Note 5. The Note 5 was due in September, is now ready to make its first public appearance.
Announcing in a tweet, Samsung has asked its customers to "save the date".
#TheNextGalaxy is coming. See what's next on August 13. http://t.co/8YGETdtuo7 pic.twitter.com/CSaKrroj1h

— Samsung Mobile (@SamsungMobile) July 27, 2015
Galaxy Note 5 will not be the only smartphone by Samsung to take the show on the road on the 13th of next month, the other heavily rumored device the Galaxy S6 Edge+ will also be displayed at the event.
However, the devices will be launched in the local market by the end of August or start of September
Galaxy Note series is among the highly acclaimed smartphones introduced by Samsung. The tech-giant Samsung will also introduce a more touched-up version this time.
Read More: Upcoming Samsung Galaxy Smartphones: Details Leaked
Larger than its predecessor, Galaxy Note 5 will have 5.89 inches QHD screen while its thickness has been reduced down to 7.9mm, unlike Note 4 which featured 5.7 inches screen with 8.5mm thickness. Moreover a superior 7422 Exynos chip and a 4GB RAM will come installed in the set. Other common features of Galaxy Note 4, Galaxy S6 and Galaxy S6 Edge will also be found in the upcoming model. This device will also feature a fingerprint scanner and dual curved display.
Read More: Samsung Introduces Galaxy A8: Slimmest Smartphone Ever
With so much exciting features to-be-announced soon, Samsung lovers can now kill the fatted calf.