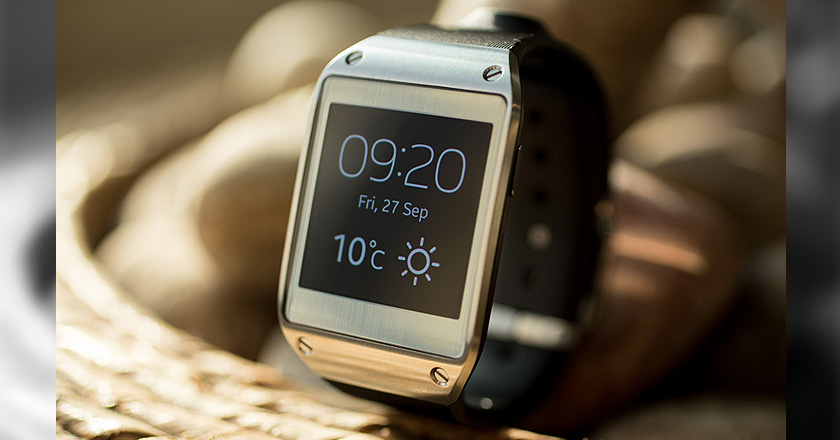 Samsung announced its Galaxy GEAR smartwatch on September 4th this year. Evers since, mainstream media has been vocal on the matter, one way or another. The futuristic concept watch has been a part of cinematic fiction for a long time. Who can forget James Bond's watch packed with over 100 awesome attributes or the appearance of the talking smart watch in Jetson's, decades ago? 
Samsung's effort to actually materialize something which was only fiction is more than admirable. The recent TVC from the smartphone manufacturing giant showcased some popular fictional characters, of past, sporting smart watches.
From Flintstones to captain Kirk; yesteryear's finest few celebs with their 'wonder' watches made an appearance in the 60 second ad.
The television commercial begins with Dick Tracy's voice-over calling Hemlock Holmes. What follows next can only be called rifling through some of the memorable scenes of James Bond, Get Smart, The Jetsons, Knight Rider, Star Trek and Dick Tracy (cartoon) along with others.
Impressively edited, it is easy to feel why people might like the concept immediately from Samsung. But as they say, for every appreciation there are two criticisms, for this ad there might be more.
In comparison to all the extremely interesting-looking imaginary watches, the Gear looks bland, clunky and limited. Samsung is inadvertently reminding the audience that Gear isn't remotely as cool, useful or quasi-magical as the objects we've been dreaming of.
Whatever the critics might think, Samsung Galaxy Gear is all set to make it big. The smart watch with a 4GB storage capacity and equipped with an 800 MHz processor and a 1.9 Megapixel camera is considered by Samsung as the Next big Thing. We will wait and watch if it does turn out to be one or not.