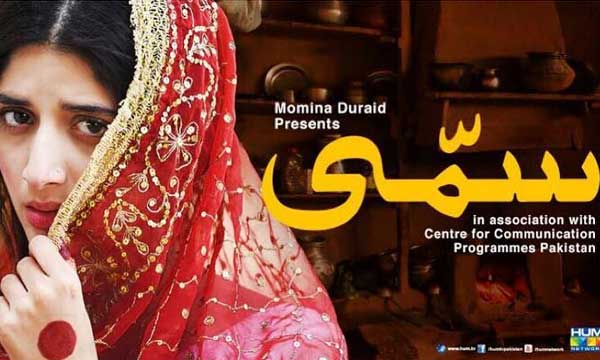 The bold & the beautiful, Mawra Hocane is finally returning to our television screens after a long time. The sassy starlet will be seen in a lead role in a new social cause-based drama serial, 'Sammi' on Hum TV, in collaboration with the Johns Hopkins University.
Seemingly, the sensitive theme of the drama revolves around violence against women and societal ills that have plagued rural areas
Adnan Siddique has joined the cast of the drama in a negative role while the Baachana singer, Bilal Khan is making his acting debut in the serial.
Ahad Raza Mir, son of Asif Raza Mir is also making an entry in dramas via Sammi!
What is more, Saman Ansari, Madiha Rizvi, Rehan Sheikh, Irfan Khoosat, Sania Saeed and Nadia Afgan will also be seen in the serial.
The serial is written by Noor ul Huda Shah and is directed by Saife Hassan.
Mawra Hocane in and as Sammi
Unlike her previous roles, Mawra Hocane will be seen in an all new avatar in the titular role.  From a meek young girl to a powerful woman discovering herself, her character will surely be an inspiration for many females in Pakistan!
It would be right to say that Mawra is following in the footsteps of her sister, Urwa Hocane who's recently ended drama serial Udaari created waves in the television industry. 'Udaari', touched the hearts of many as it focused on one of the many taboo issues in our society- child sexual abuse.
PROMOS
Watch all promos of Sammi here.From the looks of the teasers, the infotainment drama will unfold the heartbreaking tale of a young girl Sammi, played by Marwa Hocane, who is betrayed by his own brother. It will also break silence on much-hushed issues like honor killing and karo-kari!
Timings
For all those who have been waiting for Sammi, will be happy to know that Hocane's drama is all set to hit the television screen in two days i.e Sunday 29th 2017 at 8:00 PM!