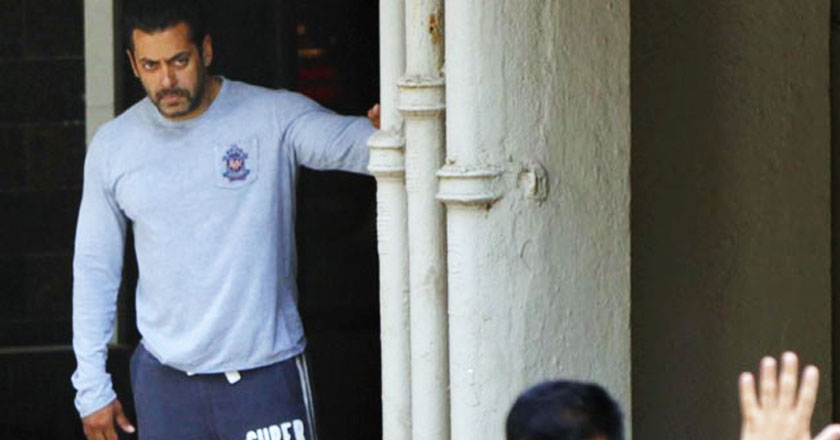 The Bombay High court has suspended Bollywood superstar Salman Khan's jail term, decreed by a lower court in the 2002 Hit-and-run case.
The High court judge suspended the 5-year imprisonment verdict after hearing arguments from both sides.  "We can fix a date in June or July whether he is guilty or not," said Justice Abhay Thipsay.
According to the verdict, Khan has been released on the bail of INR 25000 while his passport will be surrendered. During this time, Salman can act in movies but will not be allowed to travel overseas.
13 years ago, Salman was accused of driving his Toyota Land Cruiser into a group of homeless men sleeping rough in suburban Mumbai after spending the evening in an up-market bar.
One man died and four were injured. Salman is charged with deliberate homicide, which carries a jail term of up to 5 years.
If the actor is jailed, the Indian entertainment industry will have to face losses up to 200 crore INR as the actor is working for seven upcoming films,  two of which are under production. He also endorses more than 10 brands including, Mountain Dew, Thumbs Up, Yatra.com and Splash.
Khan's die hard fans along with the majority of Bollywood fraternity supports the actor in his hard times. Many celebrities and politicians visited his place before today's verdict.
Watch the video below:
Bollywood celebs at Galaxy Apartment to meet Salman Khan.Will it be Bail or Jail for Salman Khan?

Posted by Zoom TV on Thursday, May 7, 2015