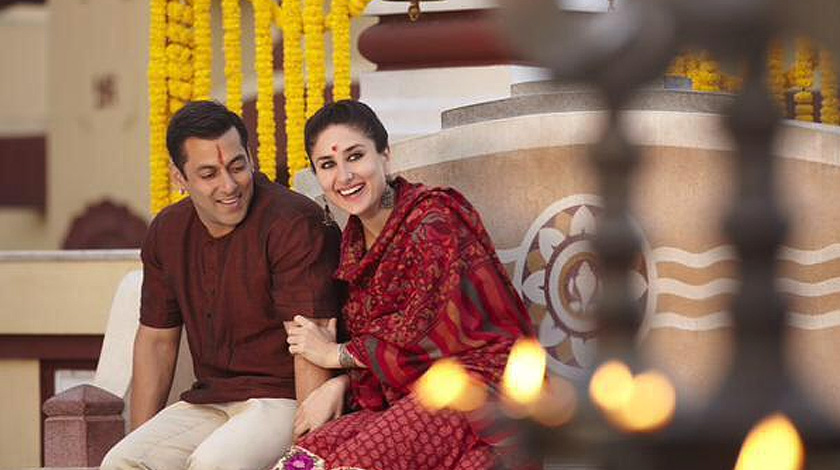 Salman Khan fans in Pakistan are eagerly awaiting the release of Bajrangi Bhaijaan this Eid, but rumor has it that the movie will not be released in Pakistan! It seems that HUM Films does not want any international competition for their movie Bin Roye, also set to release on Eid.
Last year, when the Shaan starrer O21 & Bang Bang with Hrithik Roshan were distributed by Eveready Pictures, O21 suffered quite prominently at the hands of Bang Bang. It was obvious that O21 was not performing and to decrease losses the distributors promoted Bang Bang instead.
According to Galaxy Lollywood, HUM Films has invested a total of 6.8 crores to Eros International for Bajrangi Bhaijaan's rights and this year, they will not let anything of a similar nature occur again.
HUM Films is probably betting on the fact that Bollywood movies with Pakistani twists are usually not allowed to release in Pakistan and it is obvious that Bajrangi, which features the story of a young Pakistani girl who is lost in India. So maybe Bajrangi Bhaijaan will be banned in Pakistan, too. Once banned, HUM Films will be compensated for the amount.
But why doesn't HUM Films release both Bajrangi and Bin Roye and make more money? Well anyone in their right mind knows that Bollywood and specially Salman Khan have a crazy fan following in Pakistan. Bin Roye will get sidelined and all the limelight will go to Bajrangi Bhaijaan.
With all this behind it, it seems impossible for Bajrangi Bhaijaan to release in Pakistan. But being the Salman Khan fanatics that we are, we sincerely hope that it does!
Do you think Salman Khan's Bajrangi Bhaijaan will come to Pakistan? Let us know in the comments below.