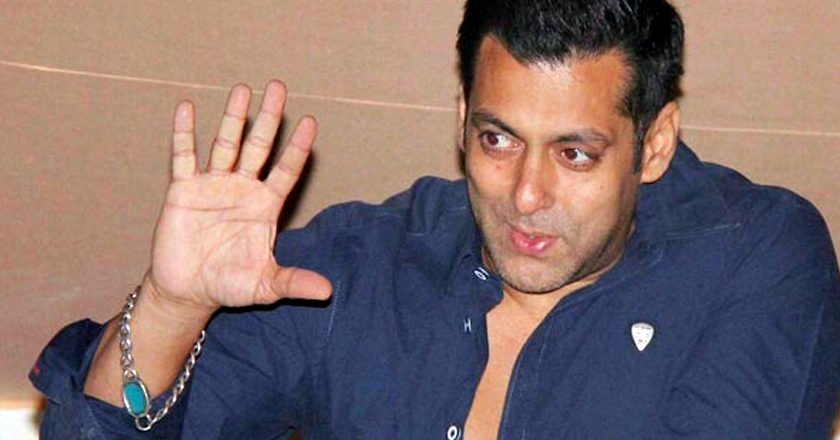 Rejoice fans of Salman Khan! There is a mighty chance that your Bajrangi Bhaijaan might be soon visiting Pakistan.
In an interview to Bollywood Hungama, the Dabang superstar revealed that if his upcoming movie hits the cinemas this Eid, he will surely be flying to Pakistan to promote his film.
"I don't know, I'm promoting it here (India) only but if there is a chance, if there is a premiere I'll definitely go to Pakistan. If the film is releasing there I will go there, of course," said Salman.
But the question arises, will Bajrangi Bhaijaan hit the box office in Pakistan or not?
It seems that its release will be delayed to pave way for the HUM TV's "Bin Roye" and ARY's Film "Wrong No."
Also with the controversial issue of border politics highlighted in the movie, it is apparent that Bajrangi Bhaijaan's release will have a tough time to get the approval for its screening in the nations' cinemas.
Already, the movie seems to be in hot water for the copyright concerns of Sabri brother's original qawalli "Bhar De Jholi", re-sung in the voice of Adnan Sami Khan.
However, die-heart aficionados of the Bollywood hero all over the subcontinent can't wait for the movie and Salman Khan too, has proved that he equally loves his Pakistani supporters as much as he respects the ones in India.
While in the movie Khan travels to Pakistan to return a little girl back to her homeland, let's see if he makes a journey in real this Eid to meet Salman-supporters on this side of the border.