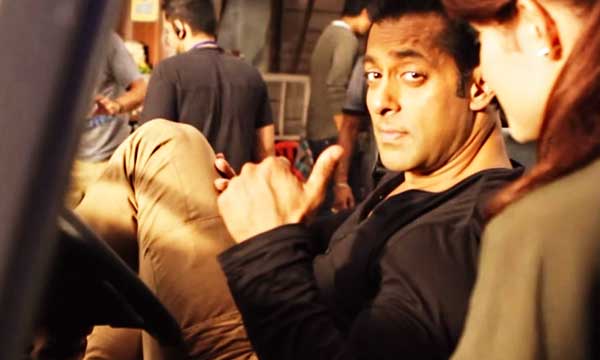 Salman Khan may have turned 50 but his Dabangg performances in many memorable Bollywood movies remain ageless. 'Abdul Rashid Salim Salman Khan' made his Bollywood debut in the Rekha starrer, 'Biwi ho Tou Aise' back in 1988. However, it is was his second movie, 'Mene Pyar Kiya' (1989) in which he emerged as a prominent lead actor.
Almost 25 years down the line – Salman Khan is the Best Actor Popular Choice (Screen) for 2013, his last ten movies accumulating a business of more than INR 1 billion and his last five consecutive movies namely, Prem Ratan Dhan Payo, Barjani Bhaijan, Ready, Bodyguard, Ek Tha Tiger and Dabangg 2 have all been Blockbusters.
Salman Khan has become the exclusive billion dollar media property that he is today, with hard work undying struggle, hours of working out that later he branded himself with and lastly a whole lot of brand support.
Here we look at some of the most memorable Ads Salman Khan worked in, to become what he is today.
1. Limca
Yes that is Salman khan with 'Who can Forget their first Victory?' ad for Limca. Ofcourse, we can comment on the 'chicken legs' Salman has back in those days, but let's focus more on his everlasting tough looks and that mistimed kick that is wrong on so many levels of soccer.
2. Thumbs Up
In his days of success and vigor Salman Khan also played a weighty hand in Thumbs up's positioning of 'Big Boys Drink', by almost openly mortifying Pepsi and Coke as 'Meethi cheez' for kids.
3. Thumbs Up Again with Sunil Shetty
Another Blast from the Past is this Ad with perennial Sunil Shetty and Young Salman Khan.
Watch the unreasoning and abrupt fight between the two superstars, which ends with showcasing Salman Khan's weakness for women.
4. Mountain Dew
When Salman Khan left Thumbs Up, he was succeeded by Akshay Kumar. Khan then became the soft-drink ambassador for Mountain Dew.
Here Dabangg Khan can be seen jumping from 10,000 feet and preaching bravery.
5. History Channel
This ads showcases Salman's true potential, 'active comedy'. The satirical ad is focused on Nat Geo and Discovery Channels' recurrence of content.
Salman promotes History Channel in being something original and 'New'.
6. Rotomac
Salman khan is also a renowned philanthropist along with being an International sensation. Rotomac's ad seizes the moment with Salman Khan campaigning the 'freedom of speech' through 'pen' more than violence.
The 'Hath Uthao' campaign is considered to be one of the more socially responsible and mature advertising campaigns.
7. Force Motors' TRUMP
Salman Khan and Brother Sohail Khan team up for a rather cheesy ad that focuses on the business sector. Well, if Arbaaz Khan and Salman Khan can team up to produce million dollar blockbusters like 'Dabangg' and 'Dabangg 2', one can believe the 'breaking of table' and the sudden 'arm-wrestling' shown in this ad.