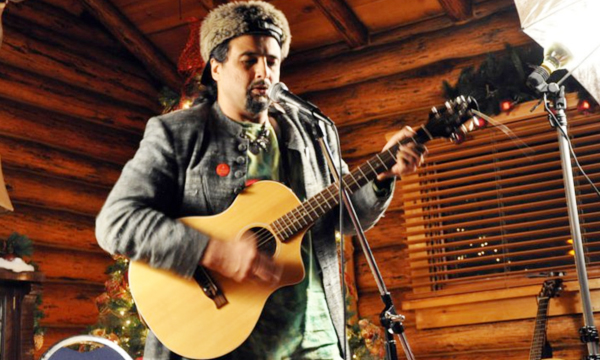 Former Junoon guitarist, Salman Ahmed is all pumped up to set the stage on fire at the Mill Valley Film Festival in California on October 10th. Ahmed will also be seen in his first Hollywood movie, Open Your Eyes. – a journey from darkness to sight. The screening will be held in Mill Valley on October 10 and at Larkspur on October 17.  The movie is being directed by Oscar-nominated Irene Taylor Brodsky and produced by Oscar-nominated Dr Larry Brilliant.
Salman has expressed his excitement to perform at an international platform and said that he might sing 'Jazba Junoon' as well if he got a chance to do so. While giving an interview to Pakistan Today, he said;
"It is always an honour to represent Pakistan. I have always aimed to show Pakistan is a positive light internationally; being part of a Hollywood venture is a step forward for Pakistan and me as well."
He also shared his experience of working on such an innovative and one-of-a-kind project and said, "Peter is a huge Qawwali fan, so we merged eastern and western styles for the film. Munn Kunto Maula sat perfectly with the idea of the film. The best part is that after Ustad Nusrat Sahab I am the second Pakistani to have the honour of working with him. What could be better?"
He will be performing on 'Mun Kunto Maula' and 'Open your eyes' along with Grateful Dead's Bob Weir. He has sung and composed the following songs with Peter Gabriel; a singer, songwriter and a music composer.
He felt that the most straining part was the recording process because the two artists were separated by the seven seas, but he added that it was an exciting procedure nevertheless.
The storyline of the film  reveals that the film is based in Nepal and is about an elderly couple who lose their eyesight due to cataracts and then with some help regain it. The story throws light at their journey and the bumps they faced along their way. Filmed in around three days, the couple's urge to see the world once more, and their speculative emotions, are captured with perfection; and Salman's songs help bring their emotions out flawlessly.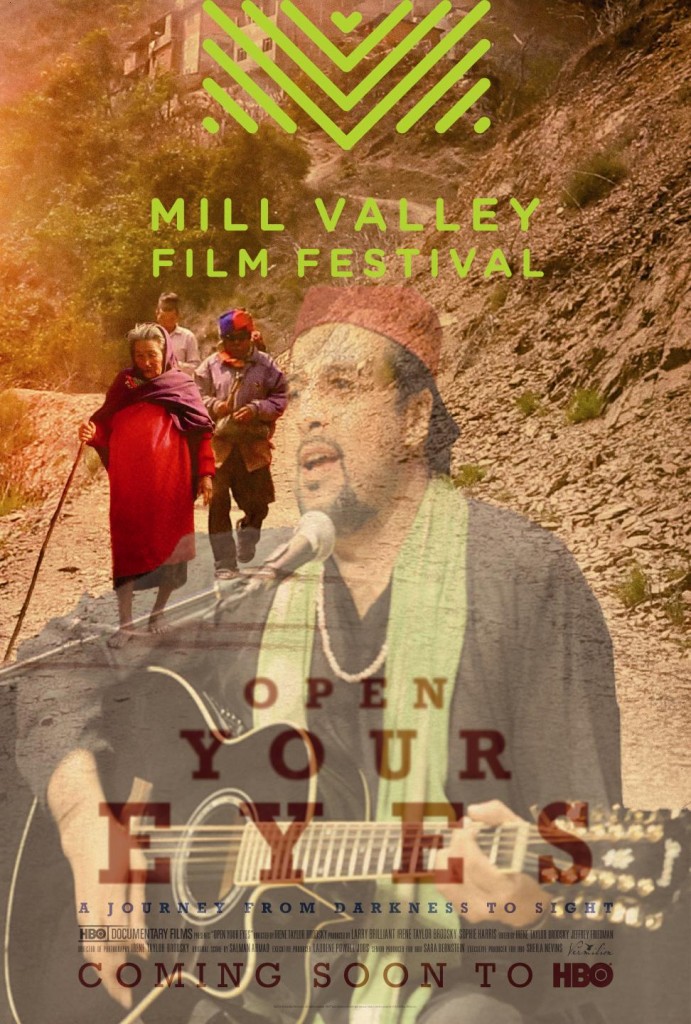 "My aim as an artist and UN Goodwill Ambassador has always been to get Pakistan recognised internationally and to highlight the talent and calibre of Pakistan. Our image needs to be changed and I hope this Hollywood collaboration will open more doors for Pakistan," Salman added.
Salman will also be talking about his book "Rock and Roll Jihad" which was published in 2014 at the Moth stage in Boston, later this month.
This is a very proud moment for all Pakistanis around the globe.