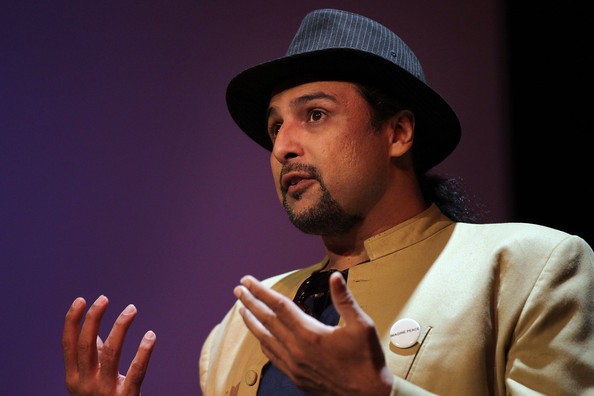 Pakistan's evergreen rockstar and the founder of coveted Junoon band, Salman Ahmad is all set to rock and roll in India, with his Bollywood debut in a love story "Rhythm" all set to release on Feb 19, 2016.
Ahmed took to Twitter to announce the release date of his debut movie.
Its confirmed folks! #RHYTHM the movie is releasing Feb 19. https://t.co/pGdRQahf9U

— salman ahmad (@sufisal) January 11, 2016
The popular artist will be seen in a cameo role and will play the real-life avatar of a Sufi-rock musician. The remaining cast comprises of Rinil Routh, Adeel Chaudry and Gurleen Chopra.
Junoon & Vital Signs Reunion: Pakistan's Two Biggest Music Bands Re-United
Rhythm's plot revolves around the romance of two young Indians in Poland. While the leading lady in the film is a die-heart fan of Pakistan's band Junoon, Ahmad hops in the story  to serve as a symbolic angel to the heroine.
Read more: Fahad Mustafa Says No to Bollywood Movie Offers
However, Salman's  star-studded journey beyond the borders of  Pakistan is just the beginning of his success story. According to Express Tribune, the guitarist has also collaborated with English composer Peter Gabriel for the legendary Qawwali "Munn Kunto Maula' for HBO's upcoming movie Open Your Eyes.
With such massive projects safe in his basket, Ahmad is bound to soar high and reap more fame over the upcoming years.
Salman Ahmad's Bollywood debut Rhythm has been in the making for around two years, with its release delayed from time to time.