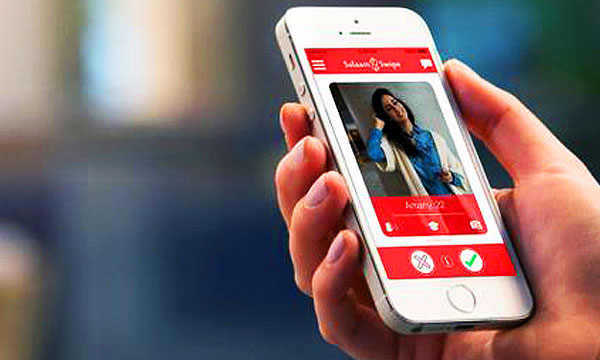 Canadian developer, Khalil Jessa, launched a new Tinder-like halal dating app, Salaam Swipe, yesterday, to help young Muslims find love in the Vancouver area.
Having noticed that dating apps failed to integrate the Muslim culture within them, Jessa created Salaam Swipe to help young Muslims date others from their own culture.
Read more: Muslim Dating App Helps Married Men In Search of Brides
The app allows Muslim men and women to create profiles, based on their denominations including being a Shia or Sunni and the extent to which they practice the said sectarian regulations, including being a liberal, moderate, conservative or non-practicing member of the community.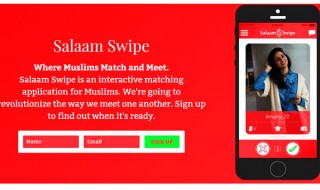 Salaam Swipe is currently only available for Apple devices at iTunes.
Salaam Swipe works like Tinder in the way that if someone likes a user profile, they need to swipe right, if not, then left. However, unlike Tinder, the Salaam Swipe app provides better privacy features, including one where a user can put his or her profile in "incognito mode" to hide it from friends and family members.
Read more: Scan Halal, New Shopping App for Muslim Shoppers
Jessa believes that the app is just a technological version of how Muslim men and women meet in real life: "they'd send a picture and a little bio to this one family, then the other family would send the same thing, and if two people say they like each other then they go meet each other." All Salaam Swipe does remove the middlemen and allow the young men and women to meet directly.
Read more: Muslim Face: A Halal Alternate For Facebook
Having launched only in Vancouver for now, Jessa is hopeful of a more widespread user community across North America and Europe.