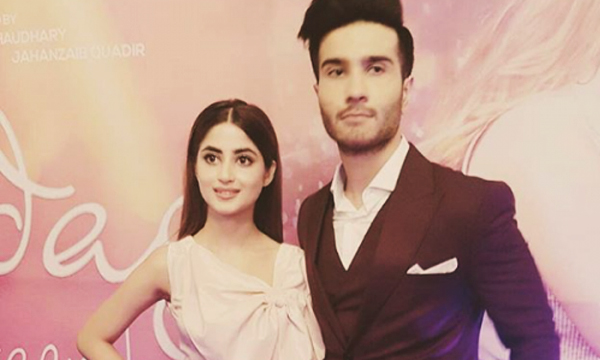 The soundtrack for the highly anticipated romantic flick Zindagi Kitni Haseen Hai, starring the most coveted duo of the Pakistani entertainment industry, Sajal Ali and Feroze Khan, was recently released at an extravagant music launch event. Making their debut to the big screen, the duo is quite popular for their sizzling on-screen chemistry.
The music launch was a happening event, buzzing with fervor and excitement in a hotel packed with enthusiasts and popular faces from the media. Even though the place was packed and the music received great response, there was definitely some drama that caught the eyes.
"The director of the movie Mr. Anjum Shehzad was attacked by journalists, making him visibly upset during the Q & A session."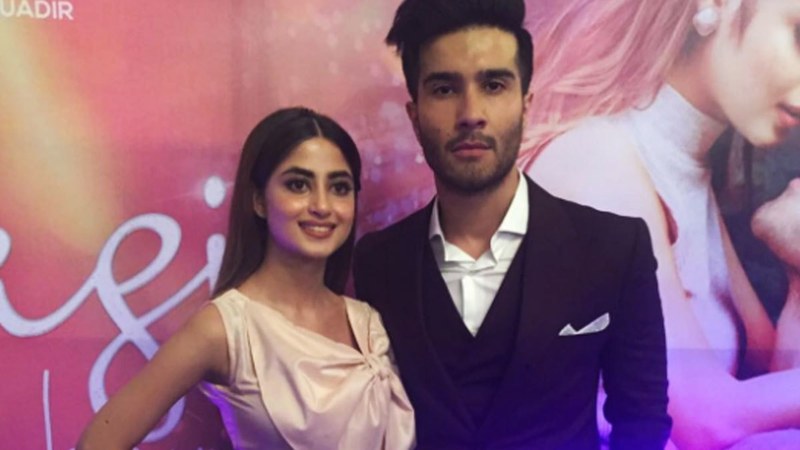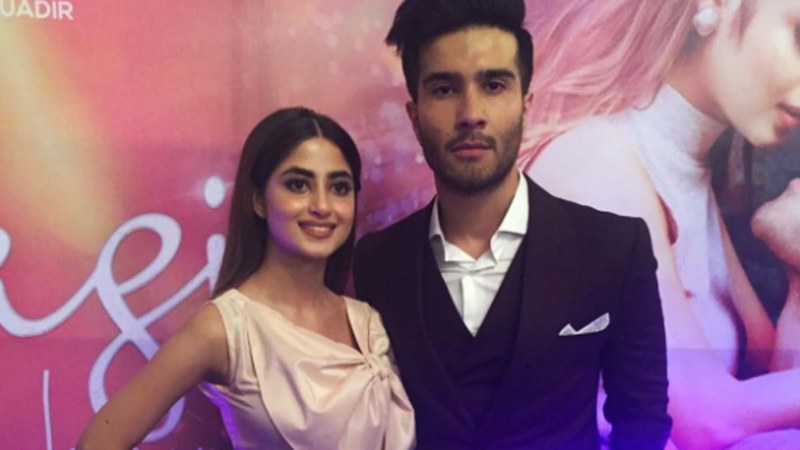 Watch for yourselves:
The journalists inquired about the box office failure of his movie Mah-i-Mir. He initially responded that the movie was not supposed to be a commercial success and that it was not meant for cinemas. To this, the journalists reported, "why was the movie shown in cinemas then?" He rebutted with a sarcastic remark, that the audience is just not intelligent enough to watch real cinema-like 'Mah-i-Mir'.
One of the journalists said that 'trailers often make even a bad movie look good', hinting that 'Zindagi Kitni Haseen Hai' might not be as good as the trailer reflects. Mr. Anjum urged him to attend the premier of the movie and find out for himself.
The film's soundtrack is slated to create a momentous buzz due to the inclusion of three superstar musical artists from both Pakistan and India who will be lending their voices to the film.
Since the reporters were constantly asking questions about Mah-i-Mir's failure, the director annoyingly said that he will hold a separate press conference for Mah-i-Mir.
Sajal Ali was also criticized for showing up late at the event. She made comparisons between Pakistani and Indian films and highlighted that Pakistani movies need to improve.
Seems like she even compared herself to Indian actresses in terms of professionalism. She is quite the diva now!
https://www.instagram.com/p/BI-XAz5joM0/
Mustafa Zahid, lead singer of cult rock band Roxen and Bilal Saeed whose debut song 'Baara Saal' was a smash hit and who has worked closely with UK-based music producer Dr. Zeus lend their vocals from Pakistan. Indian artist Sukhwinder Singh, famous for popular 'Dil Se' song 'Chaya Chaya ' also sang in his mellifluous voice.
Three movie songs were performed live at the event, making it even more happening!
It seems as if Sajjal Ali and Anjum Shehzad stole all the spotlight at the music launch. There is always a next time for Feroze Khan.
Adding to the brilliance of the soundtrack is the inclusion of none other than 'Zindagi Kitni Haseen Hay's music producer Adnan Dhool, who was nominated in the category of Best Music Director at the recent IIFA Awards is the Music Producer for the film.
With such an eclectic musical star cast and talented young supernova stars, one can only assume that  Zindagi Kitni Haseen Hay is sure to be this season's big super-hit!
Zindagi Kitni Haseen Hai Ft. Sajal Ali & Feroz Khan Trailer, BTS Pictures & Release Date Revealed
Stay tuned to Brandsynario for more updates.