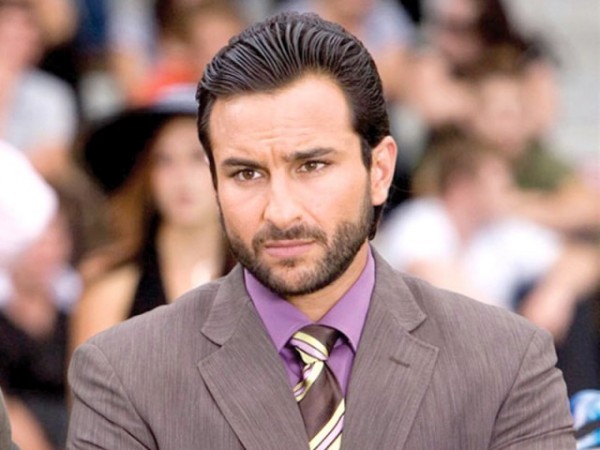 The splurge of remarks by Saif Ali Khan on the ban of his latest movie Phantom had a firecracker effect, resulting in an exhausting social media commotion on either side of the border. Now, he is back with another series of comments- this time with an apology to Pakistani artists.
In an interview to Images, the Bollywood Nawab cleared in detail, his faithless stance against Pakistan.
"First of all I'm nobody to say that I have faith or don't have faith in a country in general. My comments were made purely in terms of censorship", commented Saif.
Apparently, Khan was dismayed that Phantom was barred from Pakistani cinemas before even crossing the censors.
"I was not surprised when I heard it was banned in Pakistan, given that films on Indo-Pak subjects will obviously be told from the Indian point of view and therefore will not be allowed".
"I was, however, surprised when I heard that a court banned it without even looking at the film". 
Trying to clear up the mess, the hero divulged, "I never meant to upset the sentiments of the Pakistani people and artistes, who I wish the very best for always".
What's more, he expressed a full-fledge apology to all the Pakistani celebrities involved in the whole Phantom tirade.
"And to all Pakistani artistes, I'm very sorry if I offended you guys in some way. It was not meant to be that way. I think we share a bond just by being in the same profession that transcends politics and borders and this stuff," added a remorseful Saif.
Read: Phantom Movie Review: A Thumbs Down by Indian Critics
The Bollywood actor did not shy away from sending his love across the border and extended warm wishes towards his Pakistani family.
"Lastly, I love my family in Pakistan and I love so many things about Pakistan," said Khan.
Previously in an interview to NDTV, Saif Ali Khan revealed that he is upset with his anti-Pakistan image that has been weaved by Phantom's social media drama. Eventually, he realized that he did a boo-boo by his controversial comments and appeared up to make amends for the hullabaloo caused.
Seemingly, all the racket in Pakistan regarding a forever ban on his movies, as well as negative reviews about Phantom from the Indian critics have urged the Phantom star to play safely in future.
Related: Hamza Ali Abbasi Reacts to Saif Ali Khan's Comment on Pakistan
What do you think about Saif's apology to Pakistan's celebrities? Share your views in the comments below.