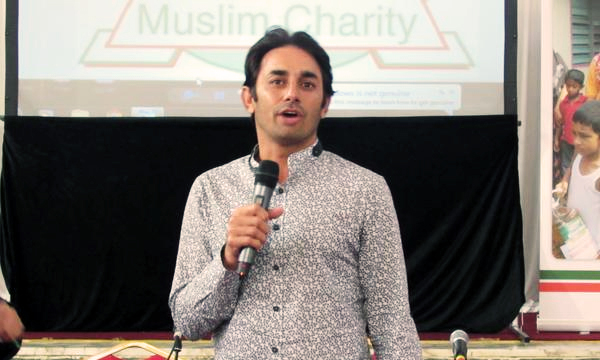 Spin maestro and the inventor of the 'Teesra', Pakistan's Saeed Ajmal, who is in England these days plying his trade in the English county for Worcestershire after modifying his bowling action, has helped raise £30,000 for the Rohingya refugees of Myanmar, in a fund-raising event in Manchester on Saturday.
The 37-year-old spinner was invited as a special guest to the fund-raiser and helped raise the amount for the affected citizens of Myanmar. Saj Sadiq, the editor of Cricket Portal, PakPassion, tweeted:
With the support & efforts of Saeed Ajmal, £30,000 was raised yesterday at the charity event for Rohingya refugees pic.twitter.com/1cWmEYMpnc

— Saj Sadiq (@Saj_PakPassion) June 28, 2015
The Rohingya, dubbed the most persecuted people on Earth by The Economist, have faced a barrage of discriminatory laws against them which have stripped them off their vote and have been driven away from their homes, and have been on the receiving end of sectarian violence in the Buddhist-majority country.
An estimated 1.3 million Rohingya have been killed in Rakhine, statistically one of Myanmar's poorest states, while thousands are trapped in displacement camps and several thousand stuck out in the sea.
Saeed Ajmal's efforts are undoubtedly worth praising, as many International celebrities have yet to voice their opinions on the ever-increasing oppression of the biggest minority of Myanmar.