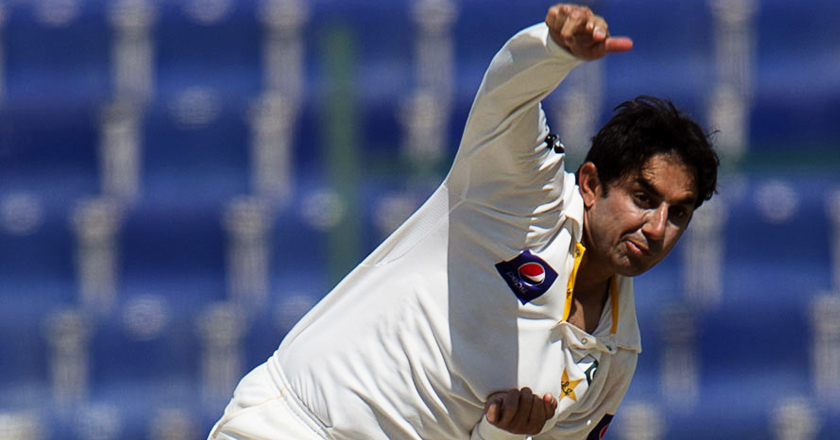 The International Cricket Council (ICC) announced today, Tuesday September 9th 2014, that an independent analysis confirms that Saeed Ajmal's bowling action is illegal. The ace Pakistani off-spinner has been suspended from bowling in international cricket with immediate effect.
Ajmal was reported after the Pakistan Sri Lanka Test Match Series played in Galle, last month. He can apply against the ban once he modified his bowling action according to ICC requirements.
Remembering Saeed Ajmal:
Watch Ajmal's unplayable famous Doosra to Sachin Tendulkar:
Saeed Ajmal Takes 10 Wickets Against West Indies:
The analysis was conducted on August 25th by the ICC's Specialist team for Human Movement using the National Cricket Center in Brisbane. If the decision stays, Ajmal can very well miss out the impending 2015 Cricket World Cup.
Do You think Ajmal's action was always suspicious? Comment in the section below: