In her latest YouTube video, Saba Qamar raised an incredibly neglected social issue. The video starts with a "Rishta aunty" interviewing Saba. When asked about her profile, Saba gives blunt replies.
This leads to the aunty telling her that in this way, she will never get married. Saba replies abruptly to her that she is not lying to get into this "business of marriage." In the end, Saba says that she will marry for herself, not for people.
Saba Qamar is ruling our hearts with her sass.
This video, in an entertaining way, brings forth the toxicity of Rishta culture. It makes us reconsider this seemingly standard practice. Saba points out how we have made marriage a business.
Saba Qamar Takes A Dig At All The 'Rishta' Aunties!
She said that whether a family is conservative or liberal, they want a daughter-in-law as a servant. They want her to work outside if she's educated and inside the house if she's not. In her video, Saba also highlighted how rishta culture uses the "khandani" tag to exploit women.
You can watch this video here:
Praiseworthy YouTube content by Saba Qamar 
Unlike the rest of the celebrities, Saba doesn't post vlogs of her daily life to gain a following and earn money. Her content is exceptional and compels the viewer to think. Her YouTube content is like a breath of fresh air in comparison to the television content filled with all the nonsense.
Saba has, previously, brought issues like mental health to light as well. She released her first video in April. It highlighted how people are feeling during isolation. Saba Qamar herself wrote the video.
Saba has uploaded five videos and has 171k subscribers. On the contrary, Hania Aamir, who posts vlogs, only has 395k subscribers. Hina Altaf and Iqra Aziz also have a higher number of subscribers than Saba. Even though Saba has been acting longer than the rest, this tells us the kind of content Pakistanis want to watch: not one that promotes awareness.
Her exceptional acting career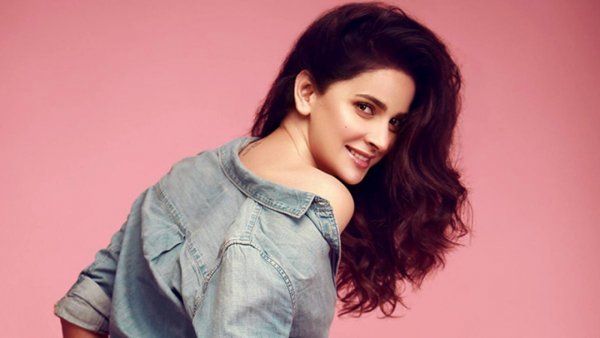 Saba Qamar has portrayed strong women at the screen. Her work, in Baaghi, as Qandeel Baloch, is the most notable one. Her 2019 drama Cheekh has received well-deserved praise from viewers.
In 2017, Saba worked in an Indian movie alongside Irrfan Khan. Critics applauded her acting skills across the border as well. Saba was nominated for Star Screen Awards and Best Actress Filmfare award. She won the Masala! Award for Breakthrough Performance of the Year.
What do you think about Saba Qamar's YouTube content? Let us know in the comments below.
Stay tuned to Brandsynario for more news and the latest updates.