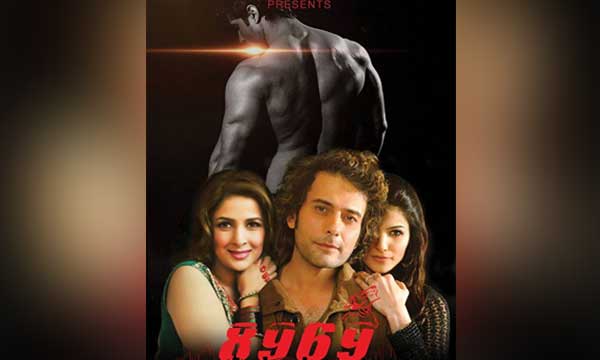 Pakistan's upcoming movie 8969's release date  is now out. The movie is produced by AJ Productions and is directed by Azeem Sajjad. The film will hit the cinemas on 2nd of December 2016.  
See the newly release poster of the movie below.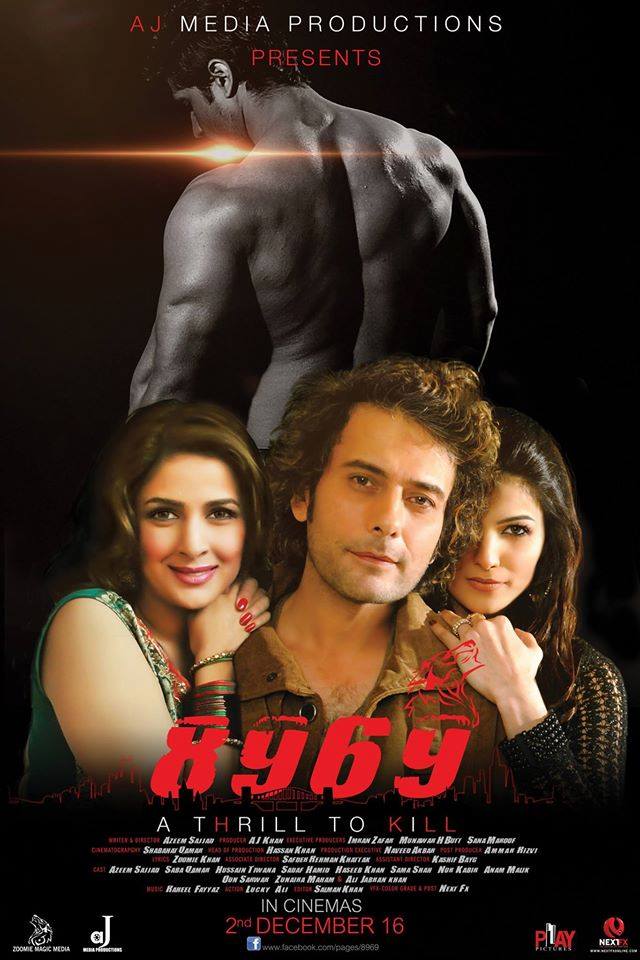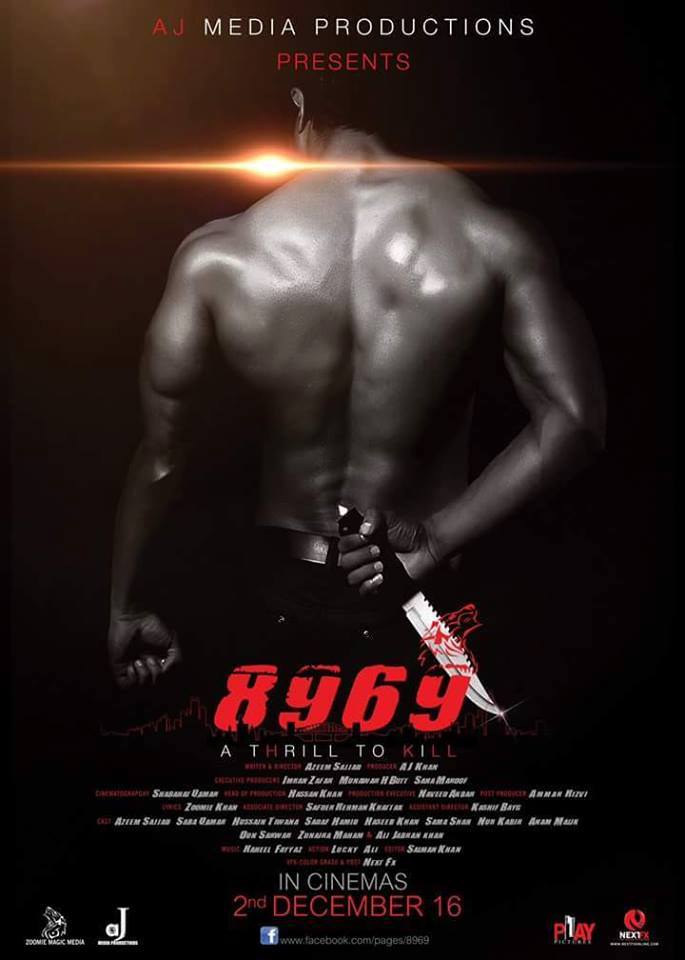 Watch the trailer below:
The trailer gives out the thrilling story of the movie, which appears to be tremendously interesting. The movie appears to be a murder mystery; although it could also be serial killer's trivia, nothing could be said at the moment.
As for the cast of the movie, the movie stars Saba Qamar, Hussain Tiwana, Sadaf Hamid, Azeem Sajjad, Anam Malik, Haseeb Khan, Sama Shah, Noor-ul-Hassan, Princess Zoni, Oun Sarwar, whereas the movie would also feature a new face, A J Khan. 
Saba Qamar's sensual item number "Mastani". Although the actress says, "Mastani is not an item song", she further added that she would stop doing dramas once she start doing item numbers. Also she said that it was a requirement of her character and likewise all of her other characters, she has tried doing full justice to it.
Let's see whether the trailer would create as much puff as the so Saba Qamar's song did.