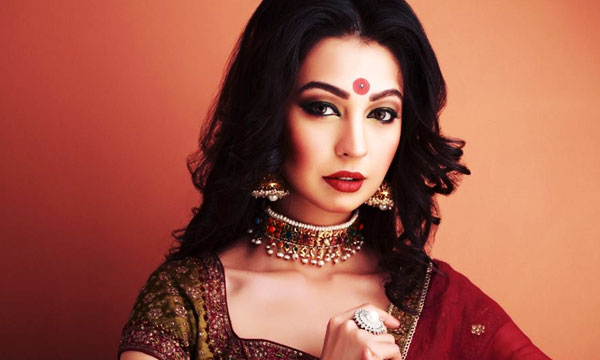 Rubya Chaudhry, an actress, model and singer has decided to add designer to her already impressive resume. Rubya's clothing line will be in partnership with a Karachi-based brand – Patiher – that specializes in bridal and formal wear.
When asked what inspired her to turn to designing and start her own line, Rubya said, "Being a dreamer and sufficiently popular has its benefits, and a girl's just trying to make the most of her youth."
The ambitious woman is always looking for something that challenges her – that makes her feel excited and alive.
She went on to talk about how her period modelling gave her a new perspective on style, particularly her own personal sense of it. That time in her life made her take on a more individualistic approach and be 'comfortable and courageous'.
"In all honesty, I'm my own inspiration for this line; the thinker, the wanderer, the little girl that I'll always be, the woman that I am," she says.
Rubya hopes this venture will allow her to create fashion that is fun and effortless, and be able to experiment with designs, colours and fabrics.
Patiher, the collaborator which will feature Rubya's line, came into being 8 years ago.
It was established by Supria Rehman and while the focus is on fomal and briday wear, Patiher also features casual wear. A lot of Rehman's work is inspired by Mohenjo-Daro and Harappa civilizations, the architecture in particular, and serves to celebrate our heritage.
"She has an eye for impeccable workmanship and original ideas to put that craft in order. Supria's support is invaluable to me," Rubya states.
Chaudhry put up a sneak-peak of her wearing one her pieces 3 weeks ago, just as a little teaser to get people interested:
Up until now, the collection has western casuals that are easy to style in a way to complement your individuality. The pieces aim to be wearable and comfortable while being trendy and making a statement at the same time. According to the designer, the clothing items have no age group attached, and are "…for the woman that loves to explore, live, wander, and ultimately, be true to herself."
Chaudhry's line is called 'Children of Spring', and is being launched online for now. It's advertised mainly on Instagram for the time being, with the collection's pieces available for order.