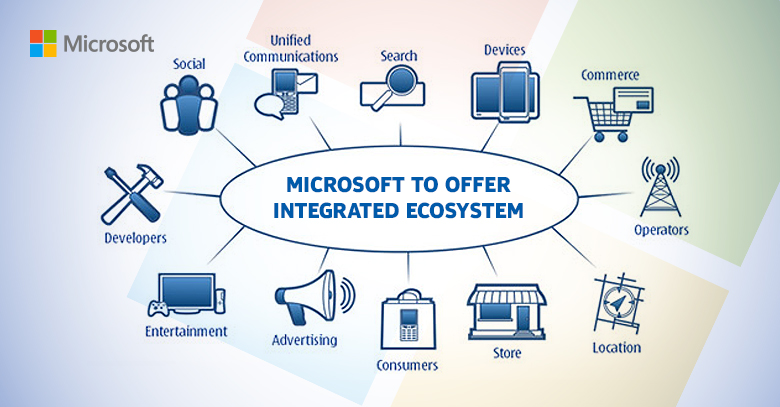 September 3, 2013, will be marked as the start of Microsoft's biggest venture till date, as they get into one of history's most popular corporate acquisition of the Finnish multinational Nokia.
A BRIEF HISTORY
Microsoft is an American multinational software corporation and multibillion dollar empire. Microsoft declared its total assets to be around USD$ 142.43 billion in the year 2013 with a staggering 97,000 employees. The company was founded by Bill Gates and Paul Allen in 1975.
Microsoft rose to glory in middle 1980s, with personal computer operating systems, namely MS-DOS and later Windows. After which the company increasingly diversified from the operating system market. Currently Microsoft's product portfolio includes some of the most famous global brands such as Windows (phones and Servers), Office, Dynamics, Xbox, Bing, Skype, Azure and many more.
Nokia is a world renowned cellphone manufacturer and also IT devices as their principle products.
The relationship between Microsoft and Nokia began in February 2011 when Nokia's representative Stephen Elop announced that the Finnish company is adopting Windows 7 operating system in its smartphones.
Almost two and a half years down the road we see Elop, former Microsoft executive and current Nokia chief executive, stepping down to become the executive vice president of the 'devices and services division' at Microsoft.
MICROSOFT'S STANCE
The acquisition in no way indicates that Microsoft will detach from its former partners. In fact Microsoft, like any other business empire, is seeking to expand its existence in different industries.
In a memorandum to his staff Steve Ballmer, Microsoft's CEO, confirmed the company's acquisition of Nokia's devices and services business.
Identifying the move as bold, Ballmer further added the nature of acquisition is such that they will not only own Nokia's smartphones and mobile phone businesses but also their award-winning design team, manufacturing and assembly facilities around the world, and teams devoted to operations, sales, marketing and support.
Talking of Microsoft's strategic rationale Ballmer calls their 'Integrated Ecosystem' a family of devices. With this addition, the family gets stronger and will strengthen the overall opportunity for Microsoft and their partners.
FUTURE OF SMARTPHONE INDUSTRY
Before Apple rose to dominate the Smartphone industry; it was Nokia who had the strongest footing in the cell phone industry. They were the world's largest cell phone vendors in the world. Nokia strived to keep up with changing times, launching their Smartphone line named LUMIA in association with Microsoft, who provided the Smartphone's interface.
Now, with this acquisition Microsoft will enter the Smartphone industry to face their arch-rival Apple. Apple previously was the only Smartphone giant to make its own devices powered by its own operating system.
Microsoft had recently started to license its own operating system, termed Windows 8, to other cell phone manufacturers as well, and the company confirms that it would continue to do so to build healthier and better relationships with the eco system. The same level of optimism is not shown by other manufacturer in the industry however.
In the epilogue Microsoft has proven its excellence in every business it has set foot, which so far has been numerous. The company's portfolio can now be termed as a comprehensive and integrated eco system.