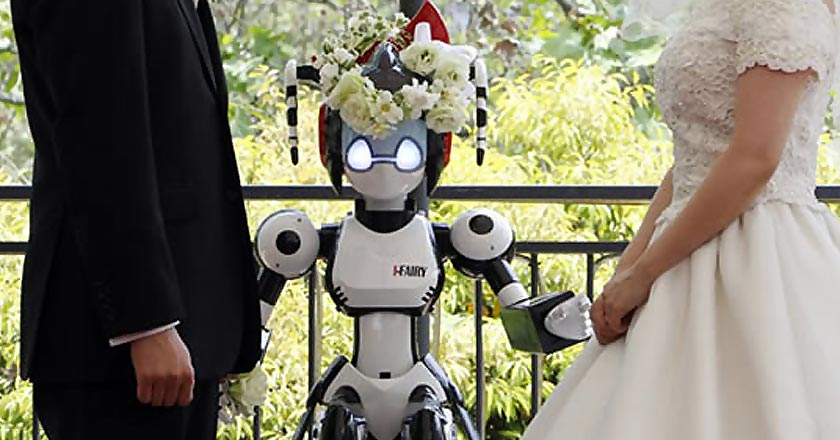 By Zoya Anwer
Want to have a wedding with an air of technology involving moving robots? Thanks to Anybots this is possible. 
New York Times recently reported that a company based in Santa Clara, California came up with the invention of robots that would not only cater to many services of the wedding ceremony but can also be sent across the globe to attend the wedding on someone's behalf.
These creative robotic gadgets were actually rented by a couple in California so that there peers in New Zealand could also share the momentous occasion with them.
These robotic avatars have live feed going on them via screen and they are well dressed too. They are controlled by their attendants not present in the wedding.
The robots can also show off dance moves and they know how to keep the guests company as well.
The bride, Megg told Good Morning America, "I was afraid someone would crash the robots…but actually it turned out great." 
The Anybot robot will cost $325 per day for one unit. 
What can be cooler than walking wedding robots? This for sure is worth its cost.