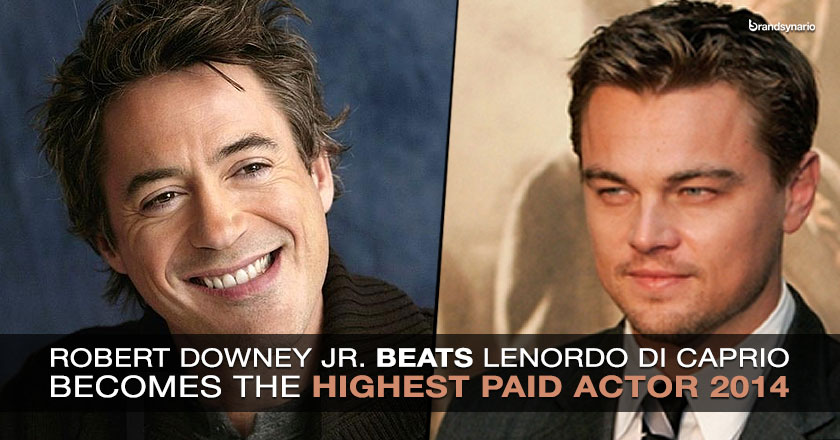 By Fatima Akhlaq
For the second time in a row, the Iron Man of Hollywood, Robert Downey Jr has secured first position on the Forbes' list of Highest Paid Actors in the industry. The actor is approximated to earn a gross amount of $75 million in both 2013 and 2014. 
Interestingly, Robert did not earn this amount from any of his movies this year, Instead he's accumulated the bulk of money by receiving the backend payments from Iron Man 3 and Avengers which made ticket sales of almost $4 Billion worldwide. 
It seems like the 49-year-old is not going to stop anytime soon as he has already signed up for his next film, the Avenger's sequel, Age of Ultron for an estimated amount between $50 and 80 million. We wonder that how much his net worth will increase if Avengers: Age of Ultron turns out to be a bigger hit than its prequel?
As for the rest of the actors chasing Downey on the Forbe's list, they still have a long way to go. Let's take a look at the aernings of these respected actors.
 The Highest Paid Actors In Hollywood
1. Robert Downey Jr – $75 million
2. Dwayne Johnson – $52 million
3. Bradley Cooper – $46 million
4. Leonardo DiCaprio – $39 million
5. Chris Hemsworth – $37 million
6. Liam Neeson – $36 million
7. Ben Affleck – $35 million
8. Christian Bale – $35 million
9. Will Smith – $32 million
10. Mark Wahlberg – $32 million