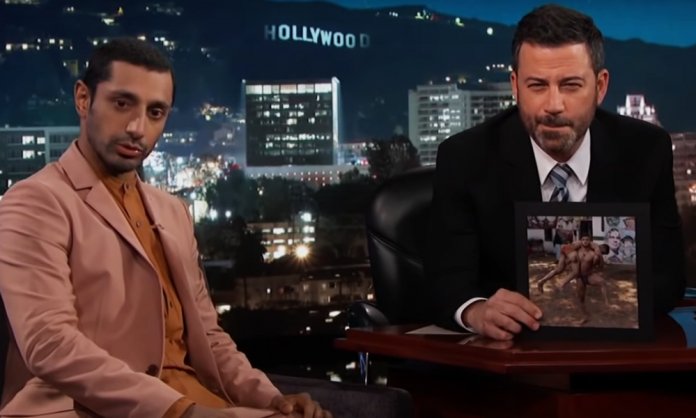 Climbing to extraordinary heights, Pakistani-British actor Riz Ahmed often makes headlines for his various feats in Hollywood and British Entertainment industry.
The heartthrob has grown up in a traditional Pakistani household and has strong South Asian roots.
Riz Ahmed Becomes First Muslim to Make History at Emmy Awards 2017!
Back in March, Ahmed traveled to Lahore to attend the Literary Festival (LLF) and even visited Karachi.
To keep his fans updated, the 35-year old showcased Pakistan on his Instagram for the world to see.
Recently, the Reluctant Fundamentalist actor gave an interview on Jimmy Kimmel Live and reminisced about his recent visit to Pakistan.
During his heart-to-heart with the host, he fondly spoke about the beauty of his homeland and how much he enjoyed visiting the country after 13 years.
Teasing that he is, Kimmel tried to troll Riz by expressing his shock upon the information and stated:
"IS IT? WE HEAR THINGS, AND I KNOW THIS IS AN IGNORANT THING TO SAY, BUT IT SEEMS LIKE A SCARY PLACE TO GO."
Riz Ahmed remained unfazed by the remark and savagely hit back at the host:
RIGHT, EXACTLY. A LOT OF PEOPLE SEE WHAT HAPPENED AT THE UN TODAY AND SEE DONALD TRUMP AND THINK AMERICA IS A VERY SCARY PLACE."
The comeback is bound to make all of his Pakistani fans laugh out of loud and we are very proud that the actor shut down Jimmy Kimmel with such sass!
Watch the complete interview here:
Riz Ahmed is all set to be seen in his first superhero film, Venom, co-starring Tom Hardy. He is also working on the BBC drama "Englistaan", based on a British Pakistani family.
Stay tuned to Brandsynario for more updates.