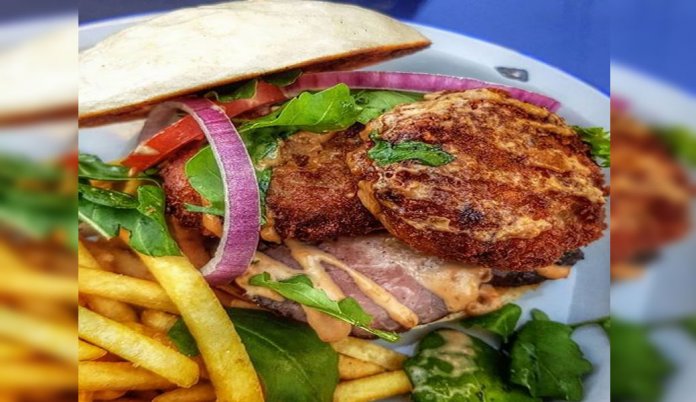 Being a foodie, one of your new year's resolutions must be to explore new eateries in your locality to treat your taste buds with some tantalizing flavors!
Where many new restaurants were set up in 2018, some globally famous eateries also opened their chains in Pakistan.
From a variety of cuisines and many scrumptious dishes, these restaurants offer not only delicious food but also a vibrant atmosphere so that you can have the best time while enjoying your meal!
Here's a list of 7 Pakistani Eateries That You Must Visit in 2019!
1. Maraheb
Dubai's famous eatery Maraheb has opened its outlet in Karachi, offering the mouthwatering Arabic cuisine including its signature dishes are Zorbian Meat, Madfon Meat, Mandi Meat, and more.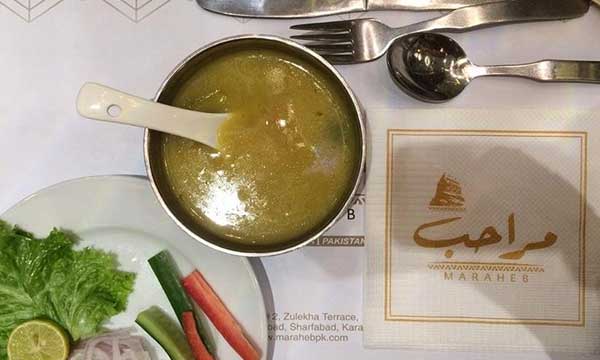 Start the course with a delicious yakhni starter on the house followed by a delicious appetizer and then of course the main Mandi course!
With calligraphy art on the walls, the restaurant has been ostentatiously decorated which gives authentic Arabic vibes!
Have a Look at its Interior Design!
And the menu alone is enough to tantalize your taste buds!
2. KUDU
Popular fast food chain from Saudi Arabia, Kudu, opened its branch in Bukhari Commercial, Karachi.
From the Botanical Garden Salad to the Beef Wellington and gastronomical fragmented chocolate mouse, KUDU offers a wide range of dishes that will make your mouth all watery!
Since presentation is the key, the food tastes as good as it looks!
3. POMO
Offering a variety of Italian dishes with a primary focus on Neapolitan type of Pizza, Pomo can be your next stop to calm your food cravings.
From scrumptious pasta to delicious Burrata, you simply can't afford to miss this place!
4. EASY
EASY by Fatsos emerged out to be yet another popular eatery of 2018, with a menu filled with a number of delicious food items.
Be it mouthwatering pasta or delicious hot dogs to a wide range of savory and donuts, EASY can be one of your go-to-places this year!
5. The Crave Bar
If you are a sucker for sugar and have a sweet tooth, The Crave Bar is a one-stop solution for all your dessert cravings!
Famous for its doughnut cones with ice cream, The Crave Bar is located in DHA, Karachi, offering a tempting menu and a great environment!
7 Eateries in Karachi That are Underrated But Serve AMAZING Food!
6. B&B Cafe and Restaurant
Famous for its rich menu that is filled with your favorite desi dishes, B&B Restaurant also offers a fine dining lounge.
From Halwa Puri, Nihari and Paya to BBQ, Snacks and Beverages, B&B restaurant is available to cater you anytime, from breakfast to dinner whilst providing a great environment to enjoy your meal!
7. Loco
Loco offers a vast range of Latin cuisines including Spanish, Argentinian, Peruvian, Brazilian and Mexican dishes, all at one place!
If you tired of eating the same kind of dishes, visit Loco this year and enjoy some of the most delicious cuisines from all over the world!
Stay tuned to Brandsyanrio for more updates and news!