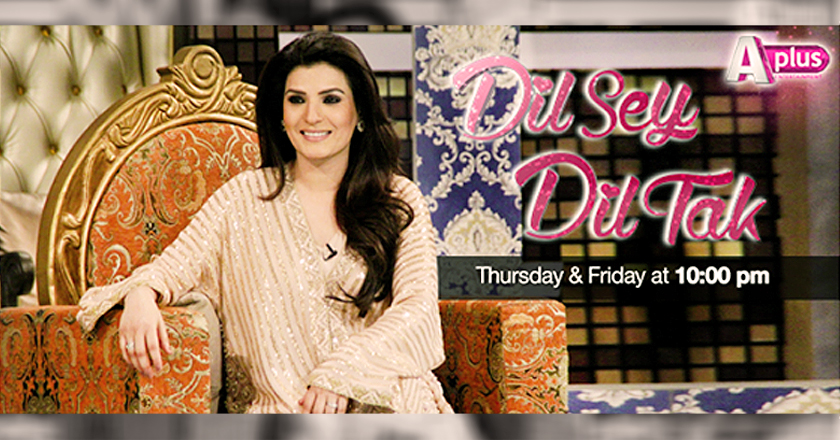 Following in the steps of many veteran actors, Resham has ventured into the talk show arena with Dil Sey Dil Tak which, airs every Thursday and Friday at 10 PM on channel A Plus.
The talk show is no different from what we see on countless other channels. The setup and theme of the show is quite regal, but all Pakistani talk shows tend to go a little over the top anyway.
In the first episode of the show, we saw Resham all decked up from head to toe like a wedding party attendee, sitting in a throne-like royal set up. The show although was quite decent, as compared to the garishness that we usually see in our morning shows.
Resham's mellow tone and listening attitude were quite welcoming albeit slightly scripted and lacking spontaneity.
The first guest of the show was the legendary singer, Rahat Fateh Ali Khan, making the first episode all the more interesting, with his songs dotted throughout the show, aided by a live orchestra.
However, the show dragged on for 90 minutes and with a huge number of advertisements in between segments, the show would soon lose attention if not kept super interesting.
The saving grace for Dil Sey Dil Tak might be the weekday timings of the show and Resham's diehard fans. Otherwise, it seems like the talk show will be one of those that disappear into non-existence after just a season.