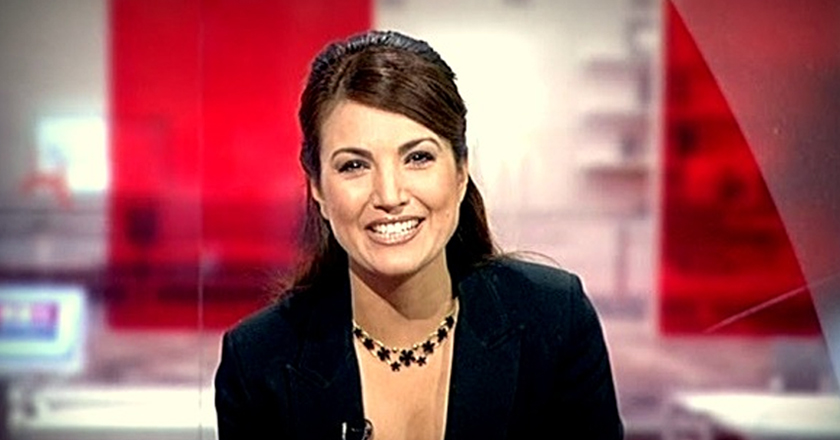 UPDATE: Reham Khan denies the report by Daily Mail over her alleged 'fake' degree. She responds via Twitter saying,
This morning is a great example of why I have never picked up the Daily Mail & why I don't watch Pakistani TV channels.

— Reham Khan (@RehamKhan1) July 15, 2015
Read again. pic.twitter.com/fFWT49XTLO — Reham Khan (@RehamKhan1) July 15, 2015

Apparently the news is baseless. Is Reham Khan the latest in the long line of Pakistani celebrities to face such rumors? However, one wonders, with Reham Khan on one of the biggest channels in the country, is it wise for her to proclaim that she does not watch Pakistani TV channels?
The journalist also applauded Capital TV for their good work in reporting the truth.
Hats off to @CapitalTV_News who have always maintained their credibility & professional standards.

— Reham Khan (@RehamKhan1) July 15, 2015
---
Reham Khan, the nation's bhabi, is not as she seems! Allegedly, her educational qualifications are fake. A British newspaper called her degree into question.
According to Reham Khan's website, she joined the BBC after studying a postgraduate course 'in Broadcast Journalism at North Lindsay [sic] College', in Scunthorpe, Lincolnshire.
"I have obtained my degree in Broadcast Journalism from North Lindsey College," says Reham on her website. However, according to officials at North Lindsey, it has never offered such a course.
"Reham Khan has not been truthful about her qualification," said the British newspaper that first disclosed the news of her marriage with the PTI chief.
Further, the college reportedly denied enrolling any student by the name 'Reham Khan'.
'We do not have anyone by those names or date of birth having attended this college,' said a spokesperson for the college and added: 'We have never done a degree in broadcast journalism.'
PTI leader Nazia Rabbani however out rightly denied the media reports and said Reham will herself clarify this issue.
What do you think of this report? Let us know in the comments below.