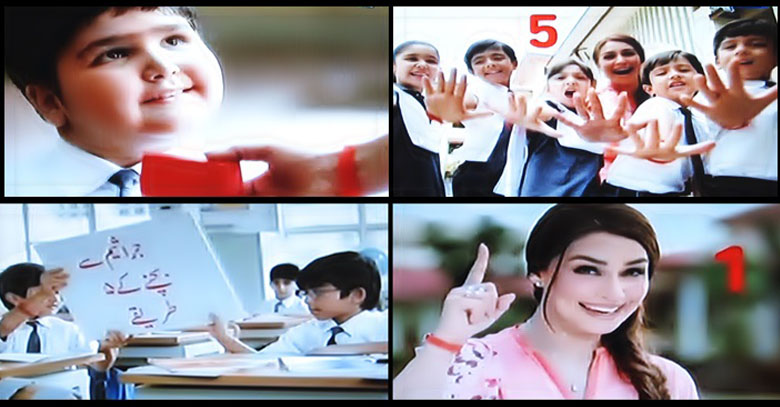 By Ufaq Ashfaque
Pakistani actress Reema is endorsing Lifebuoy's initiative for educating children about the importance of washing their hands. The campaign is currently active with a TVC, on-ground activities and through social media channels where Reema is seen communicating the five occasions where it is necessary to wash hands.
"Washing hands with an anti-bacterial soap is one of the most effective and low cost ways to prevent diseases like pneumonia and diarrhea. Research shows that Handwashing with soap at key occasions can reduce the risk of diarrhea by up to approximately 45%," shared Reema while communicating with the media.
Reema will also hold a chat session on Lifebouy's Facebook page on October 24 from 3pm to 4pm. This is for the first time Lifebuoy Pakistan is actively utilizing its Facebook fan page to engage consumers through pciture sharing contest, free Samsung Galaxy giveaway and free meal vouchers.
Lifebuoy participated in the Global Handwashing Day on October 15 this year and hopes to change the handwashing behaviour of around one billion people by 2015.
Unilever globally is working consistently to reduce the influx of disease and child mortality rate under its Health and Hygiene program which is a subsidiary of its Sustainable Living program.
The Global Handwashing Day, where more than 100 counties participate, is celebrated every year and has become beacon of change for majority of nations.  In Pakistan, Lifebuoy has taken over this initiative, educating children about the importance of clean hands for the last four years.
An estimated one million children have been influenced as part of this initiative in Pakistan.  Lifebuoy continues to make efforts that not only contributes in saving lives of children, but also inculcates the concept of community service in the society altogether.