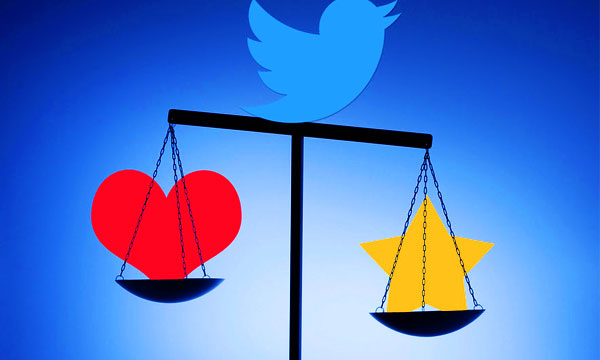 Twitter Inc. has officially killed its 'favorite' star button to replace it with a 'like' heart button, following the footsteps of Facebook-owned Instagram. It takes millions of years for a star to die, but this one only took 9 years.
It is no secret that Twitter has been facing the music in terms of diminishing user rate, disappointing financials and has been tinkering to attract new users by introducing novel features such as sharing videos and images, Twitter-owned Vines, Twitter Moments and Homepage Redesign.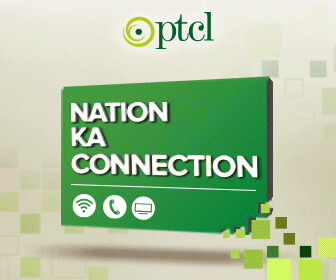 The micro-blogging site has confessed that replacement of star is an attempt to make the site more engaging and easier for the new users.
Read more: Twitter Attracts Users With Moments Feature
However, the real question is whether Twitter is losing its individuality and becoming more mainstream? A more deadly question being, 'Is Twitter upsetting the current customer base with these changes?'
The discontinuation of the favorite star button has outraged the Twitterati around the world, referring to the new heart as insane, stupid, lame, annoying, hurtful and unnecessary, to name a few. Have a look at what they have to say:
No @twitter The #TwitterHeart is not disruptive. It's just silly. The ability to edit, would've been a much better use of energy.

— Rafranz Davis (@RafranzDavis) November 4, 2015
Not to be a drama queen, but the #TwitterHeart is the stupidest thing Twitter has ever done & runs the risk or ruining the whole thing!

— Chris Chamberlin (@popculturechris) November 4, 2015
It is the most stupid part of twitter #TwitterHeart
Why you are copying #Instagram ???

— Yasir Ali (@myasiraly) November 4, 2015
https://twitter.com/fayebareee/status/661871444792467456
Twinkle twinkle little star.
I wonder where you are..#TwitterHeart

— Shuaib Rafiqi (@imshoaeb) November 4, 2015
It is clear, the users want their star back!
But why exactly the Twitterati is so upset about the replacement?
Their reasoning is simple; 'like' can't replace 'favorite' and 'Heart' can't replace 'Star'. Company's rationale behind the change is, "You might like a lot of things, but not everything can be your favorite." Additionally, it believes that 'hearts' are more expressive and universal compared to stars. Here is how Twitter justifies the replacement:
You can say a lot with a heart. Introducing a new way to show how you feel on Twitter: https://t.co/WKBEmORXNW pic.twitter.com/G4ZGe0rDTP

— Twitter (@twitter) November 3, 2015
Read more: Twitter Kills Off 'Favorites' Button & Change It to 'Likes' However, for the Twitterati, it is just the other way round. Favorites serve a multifaceted purpose; they 'star' a tweet if they like it, acknowledge it, agree to it, find it interesting and also to bookmark something to be read later. A heart, as the company puts, only means like or in a literal sense means love. Here are some interesting tweets by users:
Favoriting an article about how 30 people died to read later looked faintly odd with a star, but downright evil with a heart. — James Ball (@jamesrbuk) November 3, 2015
How difficult is it to understand a star? I prefer the multi-purpose, non-committal, sparkly "I hear ya" vs. the more loaded #TwitterHeart. — Prita Das (@PritaDas) November 4, 2015
Another reason for this indignation is that despite the changes that Twitter has been bringing, it has still not given that one option to the Twitterati that they have been demanding for; the edit button. Users have been complaining about a feature that can enable them to edit a tweet; once a tweet is posted, there is no way to change it other than deleting the tweet and posting a new one. Hence, a majority of the users believe that an edit button would be much more convenient than replacing the 'favs' with likes.
why would they get rid of the star while everyone would rather have an edit tweet option ? #TwitterHeart — frank//4 (@frvnkhaus) November 4, 2015
We want you to concentrate to that damn edit button not by replacing star into #TwitterHeart. 😭 pic.twitter.com/TUzWaPJMax

— Jasper Neil (@itsjneil) November 4, 2015
why would they get rid of the star while everyone would rather have an edit tweet option ? #TwitterHeart

— FRANK (@frvnkhaus) November 4, 2015
Time will prove if replacing star is a good decision or not, but one thing is certain that death of the star has flooded Twitter with outrageously negative feelings.
Read more: Twitter to Boost Growth & Developer Relations
Stay tuned to Brandsynario for more updates!
Contributed By: AREEBA KAFEEL