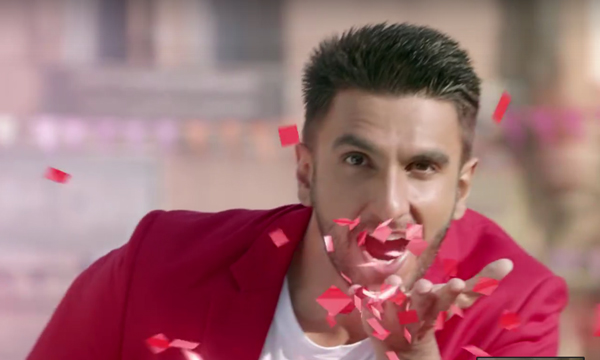 One of the most desirable faces of Bollywood, Ranveer Singh is now the face of Colgate MaxFresh and the new TVC is as refreshing as the youth icon himself! The Bajirao of Bollywood, known for his vivacious energy and a quirky attitude thinks that the product perfectly matches his personality and aura.
Speaking about his new endorsement, "With its freshness and youthful energy, I feel the brand fits like a glove with my personality. I love the product, its taste and those cooling crystals which give me a burst of freshness every morning."
Watch the energetic TVC here:
With acclaimed Bollywood singer, Amit Trivedi's energetic voice and Ranveer's infectious energy, the TVC shows how to turn dull moments into instant fun-filled experiences. All in all, the TVC is engaging and energetic and will leave you singing along!
The 360′ campaign is currently ruling over major urban areas through TV, radio, digital and massive billboards.
Colgate MaxFresh is infused with cooling crystals to give you an Explosion of Freshness. It is available in fresh tingling flavors like Spicy Fresh, Peppermint Ice, and Citrus Blast.
Follow Ranveer Singh's MaxFresh journey on the brand's official Facebook page.