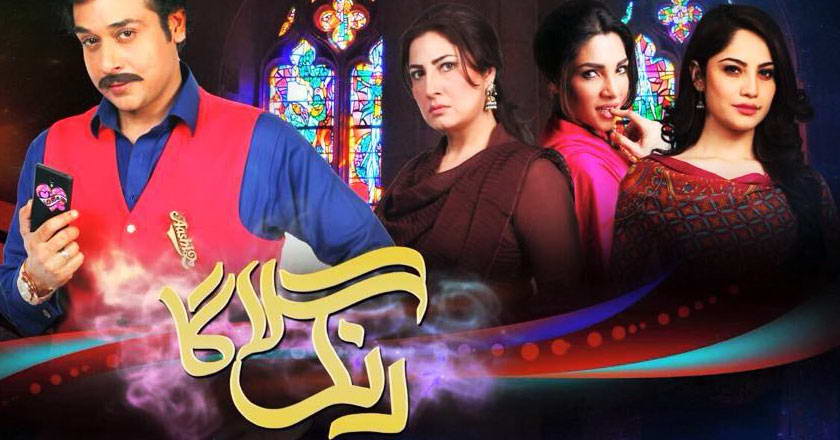 Dramas these days either have it or they do not, I like to call it; the magical hook that makes one want to watch it. You know there is something solid in the offering when one remembers its time slot as well as the encore slot.
A project of Fahad Mustafa's Big Bang Entertainment, Rang Laaga, a provocative thriller with solid stellar performances definitely falls under the must watch and repeat watch category.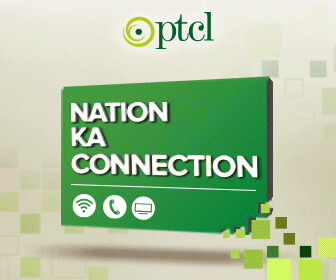 The Plot
Polygamy is hardly a novel central topic in Pakistani media, from comedies to serious brave attempts, the issue has been done and exploited quite a many times but even then, Rang Laaga offers a larger than life, flashy version of bigamy in Pakistan's lower middle class.
Starring Faisal Quraishi, SaimaNoor, Neelum Munir, Zahlay Sarhadi and many others, the story of Rang Laaga, as the name implies, revolves around the exploits of a middle-aged Playboy Ashique Hussain (Faisal Quraishi) whose shiny Vespa, greasy hair, vibrant attires say it all.
Shehnaz (Saima Noor) is Ashique's first wife; she is the fighter the veteran who has lived with him for over 17 years. Her weak resilience hints adaptation of a wounded soul.
Rizwana (Neelum Munir) is the young siren who is perhaps ambitious or in love; this is yet to be revealed.
Laila (Zhalay Sarhadi) is the third wife who is yet to devour the audience as the spoilers reveal is the cleverest and most attention seeking of the three.
Read more: Zhalay Sarhadi Talks About Jalaibee's Item Song
Performances
Faisal Quraishi falls under the unique league of actors who mesmerize by bringing characters to life. Whether it's "Boota from Toba Tek Singh" or Arfeen in 'Meri Zaat Zarra-e-Benishan' he knows how to captivate the audience and make them fall in love with each character.
His dialogue delivery is flawless and is by far the biggest factor that makes Ashique Hussain hard to hate.
Saima Noor as Shehnaz is overshadowed by two things; the first one being Faisal Quraishi's talent and second her own larger than life persona. Graceful and beautiful, Saima Jee also has her flashes of brilliance but as long as one sees Saima as Shehnaz it cannot be as good as it can be.
Neelum Munir and the rest of the cast give stellar performances.  Slahuddin Tunio shines in his role as the inspector, effortlessly flawless if one tries to term Mr. Tunio's performance, he truly holds his own with Ashique Hussain.
Watch the OST of Rang Laaga here:
The Cons
This season it seems everyone has decided to indulge in the theme of love. The drama may fall into the "so what?" trap.
The over exuberance maybe a little too hard to swallow for all, what are we doing really? Is this how we want to portray our society, husband and wife beating each other up? The 8'o clock slot is gradually becoming PG16, no need to rate anything.
Rang Laaga is also no different if not a little better than many rivals when it comes to language which has deteriorated from two angels; firstly it is fashionable to mispronounce and make grammatical errors, too bad our masses do not understand English, secondly it has become too open to graphically describe everything and abuse is not a taboo anymore.
Read our exclusive interview with Faisal Quraishi here
We must bear in mind that this is one media that is most effective in reflecting as well as shaping our culture. Do we want real life Ashique Hussain?
Production Nitpicks
Rang Laaga has all the ingredients of a hit. Big Bang Entertainment invests a lot in production. I am no expert there are subtleties that reflect hard work, as well as a serious investment.
The dominant orange hue makes everything quite literally an eye candy. Focus on bangles during the transition of major scenes also gives deep meaning to everything.
The way, Ashique Hussain's scooter scenes are shot is a delight and greatly augment his persona.
The Verdict
When one cannot stop thinking about Ashique, Shumaila, Rizwana long after 9 pm it is safe to assume that we have a hit in our hands. The team works and as the story will progress it may gain more attention. The one trap the team should not fall into is stretching the story to a point of breaking just because they are getting TRPs.
Disclaimer: The views expressed above solely belong to the writer and does not necessarily imply Brandsynario opinion towards an individual or a group.
Contributed by Saman Wasae.