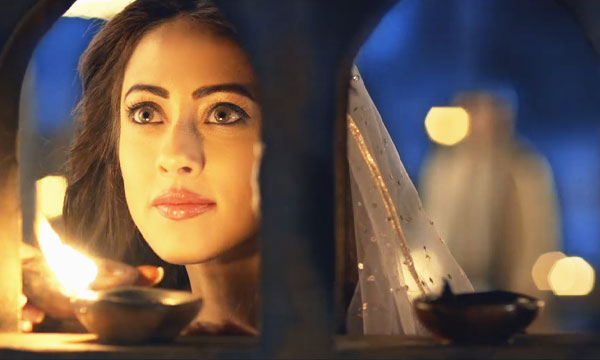 After Balu Mahi's magical poster was rolled out on last week, there is an excitement in the air about Osman Khalid Butt's and Ainy Jafferi's upcoming Pakistani movie. Now the teaser of the film's qawwali track is released and we are in love with the sneak peak!
The baritone voice of Rahat Fateh Ali Khan will cast a spell on the listeners. The cute chemistry of Osman and Ainy is worth a watch!
Pakistani Movie Balu Mahi Trailer Ft. Osman Khalid Butt & Ainy Jaffri: Trailer. Posters, Release Date & BTS Shots
Check out the teaser of Balu Mahi's 'Rang De Chunar' qawwali.
Jafferi looks breath-taking in blue and Butt looks regal in Kameez Shalwar. The special appearance by Rahat Fateh Ali Khan marks his debut on the silver screen.
Directed by Haissam Hussain, and produced by Sadia Jabbar, Balu Mahi will hit the theaters on February 10, 2017.