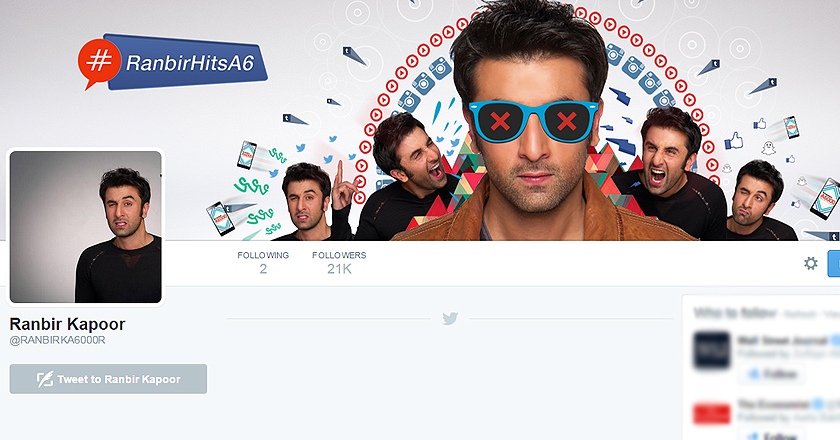 The mysterious thief of the upcoming movie Roy, Ranbir Kapoor has decided to go on public spree of stealing hearts by joining Twitter as @RANBIRKA6000R , yesterday.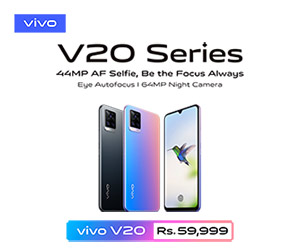 His joining Twitter was announced by the official twitter account of Roy.
We are happy and delighted to welcome our #ROY on twitter! @RANBIRKA6000R

— Roy (@RoyOfficialFilm) January 20, 2015
The 32-year old has managed to get as many as 20,800 followers in less than 24 hours, with 'Welcome Ranbir Kapoor' trending on twitter.
Ranbir will be using the micro blogging site to promote Roy and his future projects. The young bollywood star is expected to interact with his fans today for six hours starting from around 2 pm. The other social media platforms that he will use today are Facebook, Instagram, Snapchat, Tumblr, and Vine. His username is RanbirKa6000r for all social media sites.
Ranbir Kapoor has previously showed no interest in joining twitter in order to save his remaining private life from the prying claws of the reporters.  When asked about it he gave the following statement in April 2010:
 "I don't want to tell people 'I am eating now', 'Now I am walking to the bathroom'. I don't understand the need to share these boring details of my daily routine with the whole world.''
Ranbir Kapoor has kept his personal life discreet since his break-up with Deepika Padukone which was discussed for a long time on public platforms.
The drama thriller, Roy also stars  Arjun Rampal, Jacqueline Fernandez, Anupam Kher, Shibani Dandek. Not much is revealed about the story line other than the fact  Jacqueline Fernandez will play a double role and the story  is a love triangle between Arjun , Ranbir and Jacqueline.
The film is scheduled to the hit the cinemas on 13th February 2015. The movie is directed by Vikramjit Singh and produced by T-series.
The film Roy must be special for this heart throb who has finally decided to lift his social media veil and interact with his fan. Do you think this a good move to create pre-release hype?