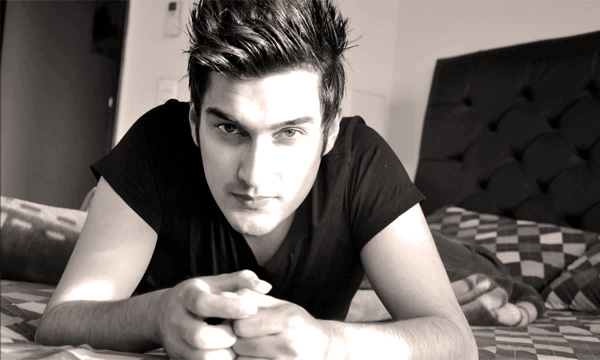 After attaining fame in Coke Studio, Uzair Jaswal has bagged another big recognition by winning the 'Best Song of the Year Award' at The Radio Mirchi Awards in India for his song 'Tere Bin' featured in Ek Paheli Leela.
One of the producers of the movie earlier while talking to the Indian Express mentioned, "Uzair Jaswal is an absolutely amazing singer. The song 'Tere Bin' was a rage on Youtube, and hence, a lot of producers wanted to acquire the rights of the song. When I heard the song for the first time, I was sure that it will do wonders for the movie. When Bhushan heard the song, even he fell in love with it at that very instant. As a lot of producers in India were eyeing that song, we bought the rights of the song instantly."
The news of Uzair winning the award broke out on the social media last night, where he was tagged on Twitter by the Radio Mirchi page.
#TereBinNahiLage wins the Gold Disc! Congratulations @kumaarofficial @uzairjaswal ! #MT20Jubilee pic.twitter.com/sSVvFWAQjB

— RadioMirchi (@RadioMirchi) January 11, 2016
Uzair promptly replied over the tagged post, thanking everyone for the great honor.
Thnk u @Mirchi983FM n thnx to all of u for all the love. @bobbykhan18 @khan_ahmedasas @kumaarofficial @AmaalMallik https://t.co/HOmEsbzJfZ

— Uzair Jaswal (@uzairjaswal) January 11, 2016
Uzair Jaswal's Tere Bin Nahi Laage Music Video Feat. Sunny Leone
Hello Pakistan also congratulated the singer for the stardom. The singer shared the news on both Facebook and Instagram page.
Both friends and fans alike took to Twitter to congratulate the singer on his success.
Mashallah !!! Congratulations baby brother Uzair Jaswal Super proud of you. This is just the start ❤️ cheers!!! https://t.co/vv9kR7O99g

— umair jaswal (@umairjaswal) January 14, 2016
Congratulations Uzairrr @uzairjaswal so proud of you! Always!!! 💕✨🌸 https://t.co/EsT9SwxFOU

— MAWRA HOCANE (@MawraHocane) January 11, 2016
Congratulations to @uzairjaswal for the Golden disc award for tere bin nahi lage jiya 💕#RadioMirchiAwards #OneOfMyFavs ☺

— B.Jasmine (@B_Jasmine142) January 14, 2016
#Repost : @etlifeandstyle
" Congratulations #uzairjaswal on winning The Gold Disc Award by… https://t.co/g5W80VdPdX

— Chaudhary M. Saqib (@Frenzy_Town) January 14, 2016
#TereBinNahiLage wins the Gold Disc! Congratulations @uzairjaswal ! #MT20Jubilee pic.twitter.com/wUDgmU1NAf

— SyedaTahreem bukhari (@3_bukhari) January 12, 2016