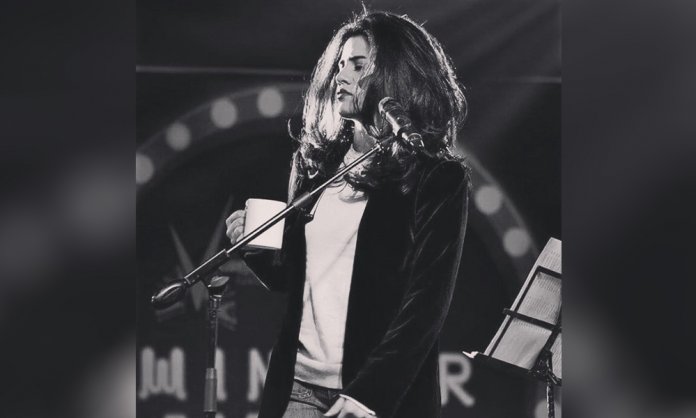 Over time, the definition of feminism has been torn apart by social media and keyboard warriors! Evidently, it has been molded as per people's belief and norms, losing it real essence and meaning.
For many in Pakistan, feminism, has become a matter of convenience. Anyone on the internet who has a social media account ends up participating in the feminism movement and fight against patriarchy in their own way.
So what is true feminism like and what actually is feminism? The whole idea has become quite hazy with every Tom, Dick and Harry trying to fight back against sexism.  The case is not just about 'feminism', but all debatable ideologies!
Seems like Pakistan's singing sensation, Quratulain Balouch had enough of the bogus feminazis and intellectuals! 
Taking to Twitter, the star slammed all wannabees who try to give their views on all things trending!
Pseudo-intellectuals,keyboard warriors,feminists etc. It's a piece of cake 2 sit behind keyboards & another to move ur ass n DO something

— Quratulain Balouch (@Quratulainb) August 29, 2017
What is more, she also took a dig at 'pseudo intellectuals' and 'keyboard warriors'. Lately, she has received a lot of backlash on her recent cover of 'Dam a Dam Mast Qalandar'.
Apparently, her fans were really disappointed with the track and roasted her aggressively on social media.




Ah well, QB decided to give a piece of her mind to all 'Keeras on Internet' who do nothing but make the lives of people a living hell!
Way to go Balouch! No matter what people say, we love!