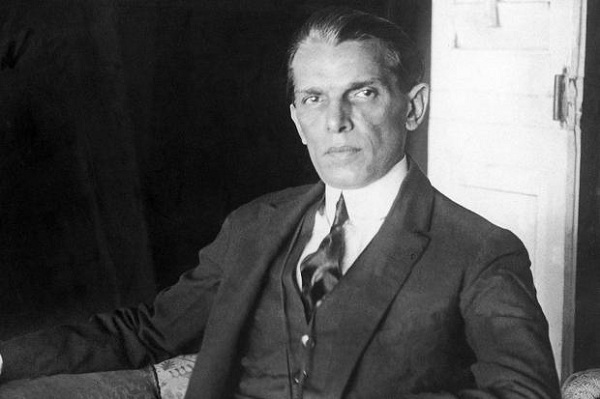 Born on December 25, 1876, in Karachi, Muhammad Ali Jinnah articulated the aspirations of Indian Muslims which resulted in the creation of Pakistan, the largest Muslim state on the world map. Today, we mark the two most awaited advents of the history, Quaid-e-Azam's birthday and Christmas.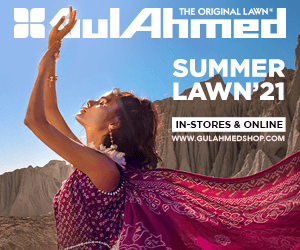 In light of the honorable birth anniversary of Jinnah, #HappyBirthdayJinnah and #QuaidTheRevolutionists hashtags hit the social media platforms of Twitter, Facebook and Instagram today. Pakistani politicians, celebrities, and other prominent personalities conveyed their greetings and honor on Quaid-e-Azam's 139th birth anniversary.
Let's have a look at the messages, posts and tweets below:
[fb_embed_post href="https://www.facebook.com/182248258505523/photos/a.266364016760613.62964.182248258505523/1006928869370787/?type=3&theater/" width="550″/]
Insha Allah, Quaid ka Pakistan soon!!!!! 25th Dec!!! #quaideAzam pic.twitter.com/hA4TxBeGqF

— Hamza Ali Abbasi (@iamhamzaabbasi) December 24, 2015
#QuaidEAzam pic.twitter.com/WbLFIfRrN3

— Quratulain Balouch (@Quratulainb) December 25, 2013
Sadly we continue to gad away from our #Quaids vision for Pakistan.
May we see that vision perceived soon. Ameen.#HappyBirthdayJinnah

— Dr. Shaista Lodhi (@IamShaistaLodhi) December 25, 2015
Junoon sey aur ishq sey milti hai azadi https://t.co/ELebc3cTTd song for JInnah #Dec25th

— salman ahmad (@sufisal) December 25, 2015
https://twitter.com/ThePakistanArmy/status/680302927265816576?ref_src=twsrc%5Etfw
Although it's not the #Pakistan of your dreams but we can strive to correct things IF we are clear about your vision. #HappyBirthdayJinnah

— Faisal Subzwari (@faisalsubzwari) December 24, 2015
With faith, discipline and selfless devotion to duty, there is nothing worthwhile that you cannot achieve #HappyBirthdayQuaideAzam #Pakistan

— Humayun Saeed (@iamhumayunsaeed) December 25, 2015
doston lets celebrate Father of The Nation's birthday by remembering why he made it, & how can we make Pakistan more like his vision #Jinnah

— Shoaib Malik (@realshoaibmalik) December 25, 2015
"Remember,u must have patience.Rome was not built in a day.Time factor,therefor,is essential." #HappyBirthdayJinnah pic.twitter.com/cWbsgCw8k3

— Hina Butt (@hinaparvezbutt) December 25, 2015
If only he had lived for a few more years…. #Jinnah #Pakistan #HappyBirthdayJinnah

— iqbal theba (@iqbaltheba) December 25, 2015
#HappyBirthdayJinnah
Thank U 4 giving us Pakistan,To live with our own identity,dignity and peace.lets not forget Faith,Unity,discipline.

— JahanAra M Wattoo (@jahanarawattoo) December 24, 2015
For our young generation there are no role models like Jinnah who stood by his word & delivered what he promised. A courageous statesman

— Reham Khan (@RehamKhan1) December 25, 2015
May QuaideAzam Mohd Ali #Jinnah's vision for Pakistan come true.Remember his Aug111947 speech to ConstituentAssembly pic.twitter.com/X5VPKJz5wG

— SenatorSherryRehman (@sherryrehman) December 25, 2015
Just visited Markaz-e-umeed with @BakhtawarBZ to celebrate #QuaideAzam birthday and to celebrate Christmas with some amazing children

— Aseefa B Zardari (@AseefaBZ) December 25, 2015
The most powerful 3 words uttered by Jinnah, "You are free…". 68 yrs later we are still trying to find him a gift which says "Thank you."

— M. Jibran Nasir (@MJibranNasir) December 25, 2015
The PTI Chairman Imran Khan, on the occasion of Quaid's birth anniversary, had plenty of vision to share. Have a look at his concerns over the prestigious day.
1. Today as we celebrate Quaid-i-Azam's birthday we shd remember his vision for Pakistan & unfortunately how far we have strayed from it.

— Imran Khan (@ImranKhanPTI) December 25, 2015
2. Quaid-i-Azam remains a role model for aspiring ldrs of Pakistan & esp our youth in whom he placed so much faith as torch bearers of Pak.

— Imran Khan (@ImranKhanPTI) December 25, 2015
3. Amongst the Quaid's greatest assets were his integrity, selflessness and courage.

— Imran Khan (@ImranKhanPTI) December 25, 2015
4. His integrity was reflected in his uncompromising stance on principles of justice & equity.

— Imran Khan (@ImranKhanPTI) December 25, 2015
5. His selflessness was reflected in his dedication to creating & building Pakistan despite any concern for his own well-being.

— Imran Khan (@ImranKhanPTI) December 25, 2015
6. His courage was reflected in his standing alone & confronting combined opp from Congress, British Raj & from within Indian Muslim comm.

— Imran Khan (@ImranKhanPTI) December 25, 2015
7. Quaid's vision for Pak was of a humane socio-economic state centred on justice where all citizens were equal before the law.

— Imran Khan (@ImranKhanPTI) December 25, 2015
We have strayed far from Quaid's vision as taxpayers & honest power consumers (SBP Report) are penalised while thieves get amnesty.

— Imran Khan (@ImranKhanPTI) December 25, 2015
Remembering Jinnah With a Collection of Rare & Unseen Pictures